Home | Contact Us | Events | News & Media | Publications | SAM Summit San Francisco

SAM Summit London is coming May 21, 2019.
Check back in Feburary for 2019 details.
Schedule | Exhibitors | Social Time & Certifications | Location | Registration | SAM Summit Chicago |


the premier summit for advanced-level
software license management practitioners
At SAM Summit London, attendees gain the knowledge and insight they need to grow their compliance programs, avoid costly audits, and optimize their software spend. A full 3-track program over one full day will present innovations and successes through thought-provoking presentations, roundtable discussions, case studies, and open networking time to help SAM pros assess and manage compliance, audits and license negotiations. The 2018 agenda is available.
What you missed from the 2017 sam summit london
Nearly 80 SAM and ITAM professionals, industry leaders and experts attended the 2017 SAM Summit London, May 9, sponsored by the International Business Software Managers Association, Oracle, KPMG, and Flexera Software.
This year's conference, the second in London, encouraged software asset managers to look to the future and prepare their organizations for issues sure to have major impact on the industry, including cybersecurity, SAP indirect usage, license optimization and proactive procurement. Attendees had the opportunity to make professional contacts from across the UK, as well as attend educational sessions featuring an insider's look at the latest developments from Oracle and Flexera Software. 
Read more from the SAM Summit London Featured Sessions on our Blog
2017 SAM Summit London Delivers
Time to Get Serious About Cleaning Up Your SAP Indirect Usage
SAM Pros: Ready or Not, Cybersecurity Will Be Your Job
Maturing the SAM Business Case
SAM Pros: Oracle Has an Offer for You
Follow us:

at @SAMSummit_IBSMA or

 for the latest updates.
2018 Summit Sessions
SAM Summit London will feature an all-new agenda including compliance pros from Oracle, IBM, KPMG, Veritas, RedHat and leading practitioner organizations.
Here's a sample of the cutting-edge topics:
How to Prepare and Manage a Software Audit, Thought-leaders Panel Discussion
Build a Strategy to Identify and Reduce Hidden Audit Costs
What's New in IBM License Compliance
Cloud Licensing From the Auditors' Perspective, Panel Discussion
The Art of the Audit: How Small Teams Can Take on Large Vendors
Challenge Your Audit Findings and Win
Top 5 Microsoft Compliance Findings
Today's Legal Environment for Compliance and Enforcement
Know Your Rights: Legal Approaches to Minimizing Oracle Audit/Compliance Risk
Make or Break Contract Terms for Auditing and Compliance
Microsoft Audit Defense and Prep-Practices Roundtable
The Ins and Outs of SAP Compliance Audits
The 2018 agenda is available. click here.
Sessions are open to all attendees unless listed otherwise. Sessions listed as end user only are NOT open to vendors, consultants, software resellers, software tool providers, compliance consultants, practitioner consultants or other SAM services professionals. Individuals in this category are welcome to attend sessions open to all attendees or sessions for vendors only. IBSMA may invite non end users to attend certain sessions as co-presenter, moderator or room monitor. Questions on this policy should be directed to IBSMA director's office.
SAM Summit Mobile App
This custom app enables you to: download session materials, create a custom schedule, bookmark your favorite sessions, network and share contact info with other attendees and tweet about you experiences. Registered conference attendees will receive the login details and password required to access the app.
Who should attend
SAM Summit London 2018 is for software license management professionals in the U.K., Europe and globally.
License compliance program managers and staff
Vendor management and procurement staff involved with software licensing
Software compliance auditors and software asset managers
Legal, finance and accounting staff
Executives, managers and staff looking to network with peers
IT security pros looking to build expertise in related SAM practices

The event focuses on presenting innovations and successes in these areas:
Executive views on SAM and compliance
Trends and events affecting SAM and compliance programs
New technologies for compliance and management, plus a sneak preview of new enterprise SAM tools
Publisher-provided tools for compliance and license management
Focus on compliance analytics and adapting your program for the cloud and software-as-a-service
Lessons learned from starting and running a SAM program: IBM, Microsoft, Oracle and more
Stimulating panel discussions with industry leading companies
Case studies, stimulating group discussions and more
Sessions for end users only
Location & Hotel Info
SAM Summit London will be held at the KPMG meeting center in Canary Wharf. The building offers state of the art meeting facilities and amenities.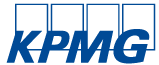 15 Canada Square
London E14 5GL
United Kingdom
Click here for office location and transportation information. Hotels convenient to Canary Wharf are listed below. Additional options available on your favorite travel booking site.
Hilton London Canary Wharf | Marsh Wall, London E14 9SH, +44 20 3002 2300
Hotel Novotel London Canary | Wharf 40, Marsh Wall, Isle of Dogs, London E14 9TP, +44 20 3530 0500
Sponsors & Exhibitors
Contact IBSMA to request 2018 exhibitor information. E-mail Services@IBSMA.com or call 1.734.930.1925.

social time & certifications
Conference sessions run 8:30 a.m.–5:45 p.m. The conference agenda will be posted in February.
May 14-18 | Certification Courses
| | | |
| --- | --- | --- |
| Course | Description | Dates |
| Practitioners Certificate in Oracle License Management (PCOLM) | This course will empower you to make informed decisions on licensing and managing your Oracle software. The content covers not only the fundamentals of Oracle software licensing, technical support polices and software asset management, but also the essentials of server architecture, licensing and compliance concepts. Details | May 15 |
| Practitioners Certificate in Software License Agreements (PCSLA) | This course will help you master the 10 essential areas of a software license agreement. We present the material in plain English in the form of questions to ask and points to consider during the negotiation or contract evaluation process. Details | May 14 |
| Practitioners Certificate in SAP License Management (PCSAP) | This course will empower you to make informed decisions on licensing and managing your SAP software. The content covers not only the fundamentals of SAP software licensing, technical support polices and software asset management, but also the essentials of server architecture, licensing and compliance concepts. Details | May 17-18 |
| Practitioners Certificate in IBM License Management (PCILM) | This course will help you learn about critical areas of IBM licensing and develop a practical approach to creating reliable IBM license compliance reports. We will illustrate key concepts and pitfalls using exercises based on real-life customer scenarios. At the completion of this course, you will have in-depth knowledge on how to effectively determine your IBM license entitlements, deployment and compliance position using all available resources. Details | May 14-15 |
All courses will be held at a local meeting center. Details will be posted when available. For additional IBSMA courses click here.
Save 10% on early-bird registration (register 14 or more day in advance), or save $200 on multiple courses. Coupon codes listed on the shopping cart. Conditions apply.
*PCOLM, PCILM, PCSAP and PCSLA courses available for an additional fee.