Home | Contact Us | Events | IBSMA.com | News & Media | Publications | Compliance Manager Summit

SAM Summit Live from London Web Conference
Exploring IBM Licensing and ILMT, Plus Oracle SAM
Watch for our next SAM Summit London, coming in early 2018.
Get an extra helping of IBM and Oracle licensing education, best practices, and insider tips at the SAM Summit 2015 Live from London Web Conference this year with our new daylong focused IBM and Oracle Web summit.
Every enterprise software asset manager wants a better grip on IBM and Oracle licensing. And the demand is growing. How will the constant and rapid changes at IBM and Oracle effect your organization? Find out at the most comprehensive IBM and Oracle training opportunity of the year: The SAM Summit London 2015 Web Conference presents IBM and Oracle focused sessions. Program overview
Significant changes in IBM licensing have occurred in just the last year: updated terms and conditions, changes to the Passport Advantage program, new options with IBM licensing in the cloud, and a simplified Cognos BI license model, to name just a few.
"IBM has expanded their cloud portfolio but has also divested some low-margin software products," says IBM licensing expert Koen Dingjan of SolarCom. "This change of scope of IBM's applications brings both new opportunities and new challenges to enterprises."
David Fraser, a senior director with Oracle's License Management Services, told IBSMA at our 2014 London conference, "What we're seeing now is an absolute appetite to engage in a larger conversation to understand Oracle licenses on-site and in the cloud. Cloud licensing is still relatively new in the market and customers are working through their cloud strategy."
And license managers at both senior and junior experience levels tell IBSMA they need guidance when it comes to cloud and on-premise installations, for Oracle and other enterprise software.
If you missed SAM Summit in 2014, plan now to attend SAM Summit 2015 Web Conference Live from London, Nov. 4, or the next SAM Summit in Chicago. Stay tuned to SAMSummit.com for information. Follow us:

at @SAMSummit_IBSMA or

for the latest updates.
What's New for Live from London 2015
Summit Sessions
Join the exciting Web conference on November 4, 9:00 a.m. to 4:40 p.m. GMT (includes time for breaks and lunch). Register.

Click here to view the Web conference agenda and session descriptions.

Here's a sample of the IBM sessions:

• What's Brand New in IBM License Compliance
• IBM's Approach to SAM and License Compliance
• Ins and Outs of IBM License Metric Tool
• Understand the Business Need Behind IBM's ILMT
• IBM License Metric Tool: Implementation Best Practices and Lessons Leaned
• Ask the Expert: Forum on IBM Licensing and License Metric Tool


Here's a sample of the Oracle sessions:

• Oracle's Approach to License Compliance
• Cracking the Code: Oracle Database Licensing
• Licensing Oracle in the Cloud
• Licensing and SAM Considerations for Non-database Products: Oracle e-Business Suite, WebLogic, Hyperion, PeopleSoft, J.D. Edwards and More
• Oracle ULA's: Tips for a Successful Exit
• Ask the Experts: Oracle Licensing Q & A

Add the optional Oracle (Nov. 3) or IBM (Nov. 5-6) classroom course, to be held in London, to round out your training experience. Details below.

Nov. 3 Oracle certificate course (PCOLM)*

Nov. 5-6 IBM certificate course (PCILM)*


*Additional fee required to PCOLM Oracle and PCILM IBM courses. See registration below for current prices and promotions. Choose from Live from London Web Conference and optional Oracle and IBM course options.

For the Nov. 4 Web conference, registration is per connection. Be sure to purchase a connection for each location. Invite your team to sit in on the Web conference, at your location. Connections are limited. Register today!
SAM Summit 2015 Live from London Web Conference Sponsors

Aspera is a highly specialized provider of strategic license management solutions. Our unique service based approach has been successfully implemented in international projects since 2000. More than 200 enterprises—including over 35 Fortune 500 companies—rely on Aspera's license management expertise for software license optimization and strategic audit defense. Visit Aspera.com.

Flexera Software is the established global leader in Software License Optimization solutions, enabling enterprises to gain visibility and control of IT assets, reduce ongoing software costs, and maintain continuous license compliance. These software asset management capabilities are delivered as a comprehensive suite of enterprise software license management and license compliance solutions that optimize the management of software assets throughout the software lifecycle.
As the market leading Software License Optimization solution, FlexNet Manager Suite for Enterprises has been proven to deliver superior capabilities at every level of maturity across the full spectrum of licensing models in use today. So, whether you're just getting started or striving for best-in-class optimization across your entire enterprise, FlexNet Manager Suite has the capabilities you need to achieve the desired business outcomes. Visit Flexerasoftware.com.
Location & Hotel Info
SAM Summit Live from London Web Conference will be held using the GoToMeeting Web conferencing platform. You will need access to a computer with Web browser and Internet connection. The audio portion can be accessed via the computer or a dedicated phone line. For maximum sound quality, we recommend you dial in using a land line phone connection.
The Oracle and IBM courses will be held at the Queen Elizabeth II Conference Centre, located adjacent to the world-famous Westminster Abbey, Houses of Parliament and Big Ben. Course details. The centre is located at:
Broad Sanctuary
Westminster, London SW1P 3EE
Telephone: 44 020 7798 4000
Fax: 44 020 7798 4200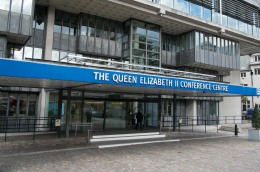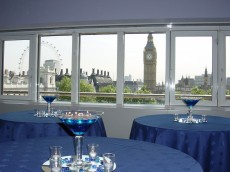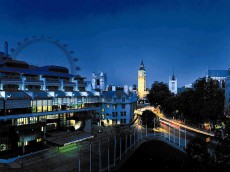 Click here for a location map and here on how to find the centre. On-site wireless Internet access available in the building.
Book your hotel room now. The hotels listed below are 5 to 7 minutes walk to the conference center and are close to London Underground stations. Contact the hotel directly for rates and booking. For suggestions on other hotels convenient to the QEIICC and special offers on accommodations, use the HotelMap service

.
Conrad London St. James
ParkPlaza Westminster
Marriott County Hall
Doubletree Westminster
Park Plaza Riverbank

Education
Nov. 3, 5-6 | Certification Courses
Nov. 3 Practitioners Certificate in Oracle License Management (PCOLM)* Details
Nov. 5-6 Practitioners Certificate in IBM License Management License (Basic PCILM)* Details


*All courses will be held at the Queen Elizabeth II Conference Centre. The PCILM and PCOLM courses available for an additional fee. Refer to registration options for details.
Registration
Add the items to your cart and then use the coupons on the cart. Conditions apply.
495 – 10% Government/Nonprofit/Education Employee Discount (applied to order total and valid on most products).
508 – 10% Early-bird discount on classroom and virtual courses. Register 14 or more days in advance for any course. Registrations received less than 14 days in advance will be adjusted and billed at the full price. Not valid with member discount or government discount coupons. Does not apply to online, on-demand courses. The last day to use this coupon for London courses is October 21, 2015. Valid for credit card orders only.
508B – $200 Conference + Course Discount. Applies to Web conference registration plus one or two courses ordered for one person on one order. Not valid with SAM Summit 507 attendee discounts. Valid for credit card orders only.