Home | Contact Us | Events | News & Media | Publications | SAM Summit San Francisco

SAM Summit Chicago is coming October 21-22, 2019.
Check back in March for 2019 details.
Schedule | Exhibitors | Social Time & Certifications | Location & Hotel | Registration | SAM Summit London |


How to Modernize Your SAM Practice with Tactical Advice
Click to Register
Expert speakers on today's complex SAM and ITAM topics, the latest in tools, and peer networking at the SAM Summit help professionals like you advance your SAM program and your career!
Join 200 of your software and IT asset management peers at the International Business Software Managers Association's 15th annual SAM Summit. Our 70+ session lineup features 40+ SAM and licensing experts from top software vendors, end user organizations, plus top SAM tool companies (including Aspera, Belarc, Flexera and IBM) and major SAM consultancies. View the 2018 agenda.
Learn from the best practices of your peers during our case-study sessions featuring the SAM directors from some of the world's top corporations. This is the can't-miss event of the year for software asset management pros worldwide. Immerse yourself in 2.5 days of emerging approaches, thought-provoking conversations and meaningful interactions with your SAM and compliance management peers.
Through panel discussions, hot-topic sessions, case-study presentations, end-user-only networking groups, tool demonstrations and focus tracks you'll gain the skills you need to chart a course, stay relevant, grow your influence, and manage risk.
Software asset management professionals attend the annual SAM Summit to learn new ways to improve their programs and connect with like-minded colleagues who can offer hard-won advice. For many attendees, their experience at the conference validates their SAM-world view. "We live in world where everything is evolving very fast, and no one is immune to changes," said attendee Michaela Breen. "Everyone needs to evolve their products at a much faster rate. Even [companies with] traditional infrastructures need to think differently."
For event details as they become available, follow us:

at @SAMSummit_IBSMA or

for the latest updates.
Highlights of 2017 SAM Summit
A dynamic crowd of software asset management professionals from around the world gathered at the 2017 SAM Summit on July 10-12 in Chicago to exchange ideas and learn from industry experts in the rapidly shifting software and IT asset management industry.
The International Business Software Managers Association (IBSMA) hosted more than 200 SAM and ITAM pros and presented more than 40 SAM and licensing experts who shared their hard-won tactical advice for beating audits, maintaining compliance, saving money, optimizing licensing and modernizing their SAM practice.
One thread throughout the conference: Modernizing SAM
The SAM managers attending the summit run the gamut from newbie to expert, but everyone left with some new ideas on how to make their SAM group more mature, strategic, and valuable to the company as a whole. In fact, adding value across the company was a primary theme of this year's conference.
"Know what SAM data does to help the business," advised speaker Jillian McCue, director of compliance and asset management at CDK Global. "Know what's important to different stakeholders: the CFO wants money, the CIO wants reliability, the security officer wants data to make things secure."
Jeremy Boerger (left), manager of asset management at Mercy Health, told SAM managers in his session that they need to communicate that SAM isn't just for defending against audits. SAM practitioners need to use SAM data to show the underlying patterns of business, help procurement teams make the best software and hardware decisions, make it easier to work with vendors, and help make the network more secure, he said.
"SAM needs top-down support so SAM managers need to communicate upwards," added SAM consultant C.J. Ortega (right). "Ensure that execs understand the relevance of what we do. Sometimes that requires an 'awakening event,' like an external audit with a huge finding."
Several experts advised forging especially close alliances with the security and HR teams in particular.
"With the rise of SaaS apps, there is now a need for SAM to be linked to HR. Employee life cycle management will become crucial to your job," said Cyndi Tackett (left), vice president of solutions engineering at Flexera Software.
Become proactive against audits
As SAM practices mature, the SAM manager's role shifts from constantly reacting to audits to proactively preventing them as well as reducing costs by working with other departments. As McCue pointed out, avoiding operational expenditures is just as important as reducing how much money is spent, as well as protecting the company from risk.
According to Darryl Smith, Ph.D, program analyst and strategist at NASA Shared Services Center, being proactive also requires understanding the balancing act between getting the lowest price and negotiating the best contract for your organization—surprisingly, they're not always the same thing.
Michael Adams, managing director of KPMG, an audit and advisory service provider, told the attendees in his session: "Remember, audits don't just happen. There are three main triggers: renegotiation [of licensing terms], a merger, or an acquisition. Prepare for these things."
Taken together, the advice the 2017 SAM Summit experts offer show a path toward a mature, modernized SAM practice that embraces SaaS and other new technologies and adds value across the company by sharing its data. You may never be able to avoid audits all together, but you can be prepared for them when they come while offering cost-saving insights throughout your organization.
Mark your calendars to join us for our 15th SAM Summit in Chicago, Oct. 22-24, 2018. For event details as they become available, follow us:

at @SAMSummit_IBSMA or

for the latest updates.
About the conference
Plan now to attend SAM Summit 2018 in Chicago. The 2018 agenda is available now. View the 2018 agenda.
What is SAM Summit? Now in its 15th year, SAM Summit 2018 is a unique 2.5 day summit focusing on intermediate to advanced-level topics in software asset management, software licensing, contracting and compliance, plus emerging developments in SAM. Space is limited! Register early for the best discounts and promotions.
What's on the 2018 agenda? Our 2.5 day schedule is geared for a select audience and features top speakers, case studies, panel discussions and roundtables, plus opportunities for networking and peer discussion. Sessions address cutting-edge trends for 2018, such as compliance for software-as-a-service, SAM and data privacy and data security, plus compliance clinics, peer networking discussions and workshops and license management strategies for Oracle, IBM, SAP, Microsoft and others. We've organized the agenda into tracks and sessions for intermediate and advanced-level attendees.
Where is it held? Chicago's Gleacher Center, a world-class venue downtown on Chicago's Miracle Mile and close to the subway, museums and restaurants. This international city is an ideal location and many of our members are within a two-hour flight.
Who will attend? Like past successful SAM Summits, we expect many sophisticated and experienced end-user attendees who are looking for tips and solutions for challenging—and in some cases, maturing—software and IT asset management environments. Attendance is kept to 200 to maintain our intimate environment providing attendees ample time to mingle and network.
Exclusive SAM Summit 2018 Sponsors & Exhibitors
To receive a 2018 SAM Summit sponsor kit, e-mail Services@IBSMA.com or call 1.734.930.1925.

Aspera is a highly specialized provider of strategic license management solutions. Our unique service based approach has been successfully implemented in international projects since 2000. More than 200 enterprises—including over 35 Fortune 500 companies—rely on Aspera's license management expertise for software license optimization and strategic audit defense. Visit Aspera.com.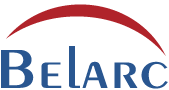 Belarc's products offer a combination of accurate discovery and automated asset and software license management. Discovered instances and usage of products such as Microsoft Office, SQL Server, Windows Server, Visio, Project, Oracle, Adobe and more, are automatically linked to purchase records and licensing rules, to help automate your IT asset management and SAM processes. For additional information visit Belarc.com.

Flexera Software is the leading provider of strategic solutions for Application Usage Management solutions delivering continuous compliance, optimized usage and maximized value to application producers and their customers. Flexera Software is trusted by more than 80,000 customers that depend on our comprehensive solutions—from installation and licensing, entitlement and compliance management to application readiness and software license optimization. Visit Flexerasoftware.com.

(Session sponsor)
Gain maximum security, compliance and efficiency. IBM Enterprise Endpoint Management solutions combine endpoint management and security into a single solution. It enables enterprise-wide real-time visibility so you can manage all your physical and virtual assets. It helps your organization to keep endpoints secure, healthy, compliant and running at peak performance; reduce management complexity and cost, increase accuracy and boost productivity, and; collapse management actions from months to weeks and from days to hours. For more information, visit IBM.com/software/tivoli/solutions/endpoint/?s_pkg=bfmw.

Snow provides software asset management (SAM) solutions that ensure the $326 billion spent every year on enterprise software is money well spent–and that organizations have appropriate licensing for the software they use. ​More than 6,000 organizations worldwide rely on Snow to optimize licensing across mobile, desktop, datacenter and cloud platforms. Visit SnowSoftware.com.
(Session sponsor)
Zylo makes software management easy with SaaS for SaaS. Gain full visibility into your cloud-based software spend. Proactively manage applications, forecast spend, mitigate risk, and track renewal agreements across the enterprise. Zylo starts where the money is spent. Using real-time expense data from your AP and expense systems, paired with machine learning and an enterprise services team, creates an extract of cloud-based expenses in your organization. Zylo's dashboards provide comprehensive views of all cloud-based applications purchased in the enterprise. Zylo is SaaS for SaaS. Visit Zylo.com.
Location & Hotel Info
SAM Summit 2018 sessions will be held at the University of Chicago Gleacher Center Conference Facilities.
450 North Cityfront Plaza Drive
Chicago, Illinois 60611
Map of local area
On-site wireless Internet access available in the conference area.
A premier conference center in the heart of Chicago. The University of Chicago Gleacher Center is conveniently located in the center of Chicago's business community, just blocks away from the Loop and steps away from Magnificent Mile shopping, restaurants and hotels. It is easily accessible with public transportation and adjacent parking lots.
Driving directions and parking information for the conference center.
Hotel Accommodations
IBSMA has a block of rooms available at the InterContinental Chicago Hotel, a four-star hotel located at 505 North Michigan Ave. The hotel is a quick 5 minute walk to the conference center.* Click here to book rooms online. Any reservations requested will be based on availability at current rates.
You may also call the hotel directly at 1.800.628.2112 or 312.944.4100.
*The hotel room block is full. This link is not tablet or mobile friendly. The link automatically takes you to the landing page. Click on "change search" to enter the dates.
For alternate hotel suggestions, please contact IBSMA.
Social Time & Certifications
October 21 | 5:00–7:30 p.m. | Registration & Conference Services
SAM Summit attendees are invited to stop by the InterContinental Chicago Hotel to pick up conference materials. Look for the SAM Summit sign in the lobby.
October 22 | 6:30–8:30 p.m. | SAM Summit Networking Dinner
Always a favorite. Always fun. Join us in for dinner at a Chicago restaurant. Unwind, mingle and visit with the exhibitors and other attendees and enter the drawing for valuable prizes. Prize drawings to be held at the conclusion of the dinner. Registered attendees will receive details by e-mail.
Oct. 24-26 | SAM Summit Conference & Certification Courses Details
Oct. 24 Practitioners Certificate in Oracle License Management (PCOLM)*
Oct. 25-26 Practitioners Certificate in SAP License Management (PCSAP)*
Oct. 25-26 Practitioners Certificate in IBM License Management (PCILM)*
Oct. 25 Practitioners Certificate in Software License Agreements (PCSLA)*

*PCOLM, PCILM, PCSLA, and PCSAP courses will be held at the University of Chicago Center Conference Facilities. These courses require an additional registration fee.
SAM Summit Conference & Certification Courses
| | |
| --- | --- |
| Course | Description |
| | This course will empower you to make informed decisions on licensing and managing your Oracle software. The content covers not only the fundamentals of Oracle software licensing, technical support polices and software asset management, but also the essentials of server architecture, licensing and compliance concepts. Details |
| | This course will empower you to make informed decisions on licensing and managing your SAP software. The content covers not only the fundamentals of SAP software licensing, technical support polices and software asset management, but also the essentials of server architecture, licensing and compliance concepts. Details |
| | This course will help you learn about critical areas of IBM licensing and develop a practical approach to creating reliable IBM license compliance reports. We will illustrate key concepts and pitfalls using exercises based on real-life customer scenarios. At the completion of this course, you will have in-depth knowledge on how to effectively determine your IBM license entitlements, deployment and compliance position using all available resources. Details |
| | This course will help you master the 10 essential areas of a software license agreement. We present the material in plain English in the form of questions to ask and points to consider during the negotiation or contract evaluation process. Details |

All courses will be held at the University of Chicago Center Conference Facilities.

For additional IBSMA courses click here.

Save 10% on early-bird registration (register 14 or more day in advance), or save $100-200 on the conference + course, or save $200 on multiple courses. Coupon codes listed on the shopping cart. Conditions apply.

*PCOLM, PCILM, PCSAP, PCMLM and PCSLA courses available for an additional fee. In-conference seminars included in the conference fee.
About IBSMA
The International Business Software Mangers Association (IBSMA) is the world's largest nonprofit association of business-focused software management (SAM) professionals working together to develop and promote SAM best practices and address issues of common concern. Visit IBSMA.com for details.
Need help convincing your boss? Use our handy convince-your-boss letter that outlines the benefits attending this conference will bring to your organization. Download the letter
SAM Summit Attendee and Course Registration
Note: Use scroll bars to view product details and Add to Cart buttons.
SAM Summit 2019 Dinner Guest Fee
Practitioners Certificate in IBM License Management (PCILM)
Practitioners Certificate in Oracle License Management (PCOLM)
Practitioners Certificate in SAP License Management (PCSAP)
Practitioners Certificate in Software License Agreements (PCSLA-C)