Home | Contact Us | Events | IBSMA.com | News & Media | Publications | Compliance Manager Summit

Schedule | Exhibitors | Education & Networking | Location & Hotel | Registration | SAM Summit London |


SAM Summit 2017: Tactical Advice for Boosting SAM
Click to Register
Expert speakers, the latest in tools, and peer networking at the SAM Summit help SAM professionals advance their SAM programs
Join 200 of your software and IT asset management peers at the International Business Software Managers Association's 14th Annual SAM Summit, July 10-12, 2017. The SAM Summit 2017 agenda is available online.
Our 70+ session lineup features 40+ SAM and licensing experts from top software vendors (Oracle, Microsoft, IBM, SAP and others) and end user organizations (AT&T, Liberty Mutual, Applied Materials, NASA and others) plus top SAM tool companies (including Aspera, Snow Software, Belarc, Flexera) and major SAM consultancies (including PwC, KPMG, NPI, ClearEdge and SoftwareAdvocates).
Learn from the best practices of your peers during our case-study sessions featuring the SAM directors from some of the world's top corporations. This is the can't-miss event of the year for software asset management pros worldwide. Immerse yourself in 2.5 days of emerging approaches, thought-provoking conversations and meaningful interactions with your SAM and compliance management peers.
Through panel discussions, hot-topic sessions, case-study presentations, end-user-only networking groups, tool demonstrations and IBM, Microsoft, SAP and Oracle focus tracks you'll gain the skills you need to chart a course, stay relevant, grow your influence, and manage risk.
Software asset management professionals attend the annual SAM Summit to learn new ways to improve their programs and connect with like-minded colleagues who can offer hard-won advice. For many attendees, their experience at the event is even more enlightening than they had anticipated. "Before I came to this event, I didn't have a dozen SAP or Oracle licensing experts I could just call when I need help," said one attendee, a SAM manager for a global information company. "But now I do."
For event details as they become available, follow us:

at @SAMSummit_IBSMA or

 for the latest updates.
Highlights of 2016 SAM Summit
In Chicago on July 11-13, 2016 the International Business Software Managers Association hosted the 13th annual SAM Summit to focus on intermediate, advanced, and emerging topics in SAM, software licensing, and contracting and compliance, including vendor-specific talks about working with SAP, Oracle and Microsoft.

Throughout the conference, a few themes surfaced that reveal the growing maturity of SAM programs: increasing executive buy-in, optimizing existing SAM practices, and deepening understanding of complex contracts that include virtualization and cloud services.

Each speaker addressed these themes from different perspectives. Among the most popular sessions were C.J. Ortega's opening keynote and strategy roundtable discussion about negotiation skills, Anne Feider's (Wells Fargo) discussion of SAM and cyber security, and Sandi Conrad's (Info-Tech) session about developments in SaaS and cloud computing.

Ortega is the principal consultant for SSES Global and has more than 25 years experience as a SAM executive, including at IBM, so she calls herself an early adopter. Her mission was to share her personal strategy for building a SAM program.

"You need a strategy to get executive support and fund people, so you need to know what motivates your company," said Ortega. Craft your message along the lines of governance and mitigation of financial risk; Get creative, retain annual savings for manpower, negotiate agreements, and build in the cost of administering them."

Feider, senior vice president of enterprise technology asset management at Wells Fargo, spoke about the importance of expanding SAM to include all aspects of IT, especially security. She pointed out that all software has security implications, and if you don't have solid data on the software installed across your enterprise, you can't act fast enough or sure enough in case of a security incident.

"SAM managers now need to be part of the cyber security team," said Feider. "Through swift access to definitive asset data, SAM can reduce software vulnerabilities. There isn't a security function we're not impacting—all efforts rely on our SAM information."

Conrad's advice on how to reduce the compliance risks introduced by SaaS also hit a chord among Summit attendees. Drawing on her research at Info-Tech, the senior director of infrastructure practice advised SAM managers to work with IT to determine which cloud services will be best fit their organizations.

She also suggested attendees find tracking and monitoring tools to better manage users' provisioning and use of cloud services. "SAM is becoming less about license compliance and more about reducing the risks associated with shadow IT, analyzing costs, and participating in the enablement of IT to serve the business," said Conrad.

In addition to debating the shifting role of SAM, this year both speakers and attendees agreed: Understand your contracts and know your rights to minimize risk of audit; work proactively with your vendors to stay on the right side of compliance; and develop a breadth of negotiating skills so you never come to the table unprepared.  

Attorney Julie Machal-Fulks led a session called Know Your Rights: Legal Approaches to Minimizing Oracle Audit and Compliance Risk, which touched  a nerve among attendees struggling to contain costs with their Oracle ULAs (unlimited license agreements).

"You must understand that getting out of ULAs is tricky, mostly because clients are ill equipped and under informed," said Michal-Fulks, explaining that customers tend to either overestimate or underestimate their usage.

"If you cancel, you will be audited by Oracle," she warned. "So if you're counting on savings from rolling off ULAs, roll in the cost of an audit."

Michal-Fulks led a similar session on understanding and negotiating IBM license agreements. She advised attendees to dig deep in the licensing requirements, especially if using virtualization, and clarify all ambiguities before the contract is signed. The license must expressly grant usage rights required for a given architecture before the customer uses it.

The flip side to understanding a contract is being able to negotiate favorable terms. To that end, Ortega offered  insights into negotiation styles in a session called Negotiation Skills and the Gender Divide. She delved into both gender and generational differences as well as cultural expectations and regional norms.

"Understand what comes naturally for you, but be able to switch negotiation styles to match the person you're negotiating with," said Ortega. "Most negotiations include both integrative bargaining and distributive bargaining—but you can't give to get if the other person is just out to win."

With a laugh, Ortega added, "We are most susceptible to psychological influence when faced with an honest, attractive negotiator!"

SAM Summit sessions offered big picture advice, but also ventured into the trenches of rapidly changing technologies. From the software defined data center and virtualization to cloud computing to the Internet of Things, SAM managers learned that adaptation is crucial to staying on top of licensing compliance.

After two and half days of intensive learning and peer networking, SAM Summit attendees left the event with an arsenal of new ideas and new tactics for growing their companies' SAM programs and saving their organizations millions of dollars every year, with Ortega's advice still ringing in their ears: "Bake in to your contracts whatever costs you can," she said. "Know when you have leverage and use it."

Join us in July 10-12, 2017 for the 14th SAM Summit in Chicago. For event details as they become available, follow us:

at @SAMSummit_IBSMA or

 for the latest updates.
About the conference
What is SAM Summit? Now in its 14th year, SAM Summit 2017 is a unique 2.5 day summit focusing on intermediate to advanced-level topics in software asset management, software licensing, contracting and compliance, plus emerging developments in SAM. Space is limited! Register early for the best discounts and promotions.
What's on the 2017 agenda? Our 2.5 day schedule is geared for a select audience and features top speakers, case studies, panel discussions and roundtables, plus opportunities for networking and peer discussion. Sessions address cutting-edge trends for 2017, such as compliance for software-as-a-service, SAM and data privacy and data security, plus compliance clinics, peer networking discussions and workshops and license management strategies for Oracle, IBM, SAP, Microsoft and others. We've organized the agenda into tracks and sessions for intermediate and advanced-level attendees.
The 2017 agenda is available here.
Where is it held? Chicago's Gleacher Center, a world-class venue downtown on Chicago's Miracle Mile and close to the subway, museums and restaurants. This international city is an ideal location and many of our members are within a two-hour flight.
Who will attend? Like past successful SAM Summits, we expect many sophisticated and experienced end-user attendees who are looking for tips and solutions for challenging—and in some cases, maturing—software and IT asset management environments. Attendance is kept to 200 to maintain our intimate environment providing attendees ample time to mingle and network.
Plan now to attend SAM Summit 2017 in Chicago. The 2017 agenda is available here.

Our 2.5-day schedule is geared for a select audience and features top speakers, case studies, panel discussions and roundtables, plus opportunities for networking and peer discussion. 70+ sessions address cutting-edge trends for 2017, such as licensing in the cloud, managed services and license management strategies for Oracle, IBM, Microsoft, SAP and others. We've organized the agenda into tracks and sessions for intermediate and advanced-level attendees.
The 2017 agenda is available here. For an overview of what you can expect, watch the video.
SAM Summit 2017 Sponsors & Exhibitors
Contact IBSMA for 2017 exhibitor information. E-mail Services@IBSMA.com or call 1.734.930.1925.

Aspera is a highly specialized provider of strategic license management solutions. Our unique service based approach has been successfully implemented in international projects since 2000. More than 200 enterprises—including over 35 Fortune 500 companies—rely on Aspera's license management expertise for software license optimization and strategic audit defense. Visit Aspera.com.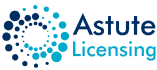 (Session sponsor)
Astute Licensing LDM platform (License Demand Management) promises to change the way you manage enterprise risk. Complementary to your existing SAM technology, come and see how Astute can end the enterprise compliance cycle permanently, whilst unlocking a lucrative new savings stream for your organisation. Visit AstuteLicensing.com.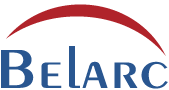 Belarc's products offer a combination of accurate discovery and automated asset and software license management. Discovered instances and usage of products such as Microsoft Office, SQL Server, Windows Server, Visio, Project, Oracle, Adobe and more, are automatically linked to purchase records and licensing rules, to help automate your IT asset management and SAM processes. For additional information visit Belarc.com.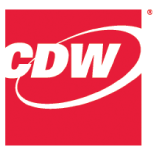 (co-sponsor with Snow Software)
CDW is a provider of technology solutions for businesses of all sizes. CDW features dedicated account managers who help customers choose the right technology products and services; solution architects who offer expertise in designing customized solutions and advanced technology engineers who assist with implementation and long-term management of those solutions. Visit CDW.com.

(Session sponsor)
Eracent provides comprehensive, automated IT (ITAM) and software asset management (SAM) solutions for enterprise-level companies. With Eracent's unique SOAR™ methodology, customers can establish savings goals and optimization targets for hardware assets and software licenses, and then monitor progress as they successfully meet milestones along the way. Eracent's solutions help to improve process efficiency, reduce publisher audit risk, maximize the use of all IT assets and licenses, and minimize expenditures throughout the lifecycle of these assets. For more information visit Eracent.com.

Flexera Software is the leading provider of strategic solutions for Application Usage Management solutions delivering continuous compliance, optimized usage and maximized value to application producers and their customers. Flexera Software is trusted by more than 80,000 customers that depend on our comprehensive solutions—from installation and licensing, entitlement and compliance management to application readiness and software license optimization. Visit Flexerasoftware.com.

(Session sponsor)
Gain maximum security, compliance and efficiency. IBM Enterprise Endpoint Management solutions combine endpoint management and security into a single solution. It enables enterprise-wide real-time visibility so you can manage all your physical and virtual assets. It helps your organization to keep endpoints secure, healthy, compliant and running at peak performance; reduce management complexity and cost, increase accuracy and boost productivity, and; collapse management actions from months to weeks and from days to hours. For more information, visit IBM.com/software/tivoli/solutions/endpoint/?s_pkg=bfmw.

Snow provides software asset management (SAM) solutions that ensure the $326 billion spent every year on enterprise software is money well spent—validating organizations have appropriate licensing for the software they use. More than 6,000 organizations worldwide rely on Snow to optimize licensing across mobile, desktop, datacenter and cloud platforms. Visit SnowSoftware.com.
Location & Hotel Info
SAM Summit 2017 sessions will be held at the University of Chicago Gleacher Center Conference Facilities.
450 North Cityfront Plaza Drive
Chicago, Illinois 60611
Map of local area
On-site wireless Internet access available in the conference area.
A premier conference center in the heart of Chicago. The University of Chicago Gleacher Center is conveniently located in the center of Chicago's business community, just blocks away from the Loop and steps away from Magnificent Mile shopping, restaurants and hotels. It is easily accessible with public transportation and adjacent parking lots.
Driving directions and parking information for the conference center.
Hotel Accommodations
IBSMA has a block of rooms available at the InterContinental Chicago Hotel, a four-star hotel located at 505 North Michigan Ave. The group rate is $219/night plus taxes. The hotel is one block from the conference center. Contact the hotel directly and mention IBSMA SAM Summit Conference or group code RKS to book your room at the preferred rate. Call 800.628.2112 or 312.944.4100. Click here for online booking.* The group rate is subject to availability and may sell out before the cut off date of June 16, 2017.
*This link is not tablet or mobile friendly. The link automatically takes you to the landing page. Click on "change search" to enter the dates.
Here's a listing of hotels in the area. Hotels with * are in close walking distance to the conference center.
Chicago Visitor Information
For a database of great Chicago restaurants and events, visit the Chicago Tribune's Metromix. For city travel information, visit the City of Chicago Web site.
Education & Networking
July 9 | 5:00–7:30 p.m. | Registration & Conference Services
SAM Summit attendees are invited to stop by the InterContinental Chicago Hotel to pick up conference materials. Look for the SAM Summit sign in the lobby.
July 10 | 6:30–8:30 p.m. | SAM Summit Networking Dinner
Always a favorite. Always fun. Join us in for dinner at a Chicago restaurant. Unwind, mingle and visit with the exhibitors and other attendees and enter the drawing for valuable prizes. Prize drawings to be held at the conclusion of the dinner. Registered attendees will receive details by e-mail.
July 11 | 6:30–8:30 p.m. | Special Event Night
Unwind after a long day of learning with your friends and peers at the SAM Summit event night. Let loose with us at Lucky Strike Chicago where SAM Summit attendees will take over the VIP party room featuring live DJs on a state-of-the-art sound system, huge screens to catch all the sports action, bowling, billiards and ping pong, plus drinks and a heavy appetizer dinner. Don't miss the fun! Event night is included in all conference registration packages, but space is limited so you must RSVP in advance. Registered attendees will receive further details by e-mail.
July 12-14 | SAM Summit Conference & Certification Courses
| | | |
| --- | --- | --- |
| Course | Description | Dates |
| | Join industry SAM practitioner Lara Schneider for a review of the latest SAM tools and learn tips for evaluating the best options for your company. Most companies have a few SAM tools in place, including tools for software distribution, tools for contract management, scanners, or perhaps a SAM solution for a specific vendor's product. In this session, you'll learn what different kinds of tools are available and how to differentiate among them and assess their effectiveness. Details | July 12 |
| | This course will empower you to make informed decisions on licensing and managing your Oracle software. The content covers not only the fundamentals of Oracle software licensing, technical support polices and software asset management, but also the essentials of server architecture, licensing and compliance concepts. Details | July 12 |
| | This course will empower you to make informed decisions on licensing and managing your SAP software. The content covers not only the fundamentals of SAP software licensing, technical support polices and software asset management, but also the essentials of server architecture, licensing and compliance concepts. Details | July 12-13 |
| | This course will help you learn about critical areas of IBM licensing and develop a practical approach to creating reliable IBM license compliance reports. We will illustrate key concepts and pitfalls using exercises based on real-life customer scenarios. At the completion of this course, you will have in-depth knowledge on how to effectively determine your IBM license entitlements, deployment and compliance position using all available resources. Details | July 13-14 |
| | Navigating Microsoft's complex software licensing rules and programs is challenging for businesses of all sizes and industries. This course offers an in-depth review of several key Microsoft enterprise licensing products and includes a review of licensing best practices and compliance gotchas. Details | July 13-14 |
| | This course will help you master the 10 essential areas of a software license agreement. We present the material in plain English in the form of questions to ask and points to consider during the negotiation or contract evaluation process. Details | July 14 |

All courses will be held at the University of Chicago Center Conference Facilities.

For additional IBSMA courses click here.

Save 10% on early-bird registration (register 14 or more day in advance), or save $100-200 on the conference + course, or save $200 on multiple courses. Coupon codes listed on the shopping cart. Conditions apply.

*PCOLM, PCILM, PCSAP, PCMLM and PCSLA courses available for an additional fee. In-conference seminars included in the conference fee.
About IBSMA
About the International Business Software Managers Association (IBSMA)
The International Business Software Mangers Association (IBSMA) is the world's largest nonprofit association of business-focused software management (SAM) professionals working together to develop and promote SAM best practices and address issues of common concern. Visit IBSMA.com for details.
Need help convincing your boss? Use our handy convince-your-boss letter that outlines the benefits attending this conference will bring to your organization. Download the letter
SAM Summit Attendee and Course Registration

Note: Use scroll bars to view product details and Add to Cart buttons.
SAM Summit 2017 Dinner Guest Fee
Practitioners Certificate in IBM License Management (PCILM)
Practitioners Certificate in Oracle License Management (PCOLM)
Practitioners Certificate in SAP License Management (PCSAP)
Practitioners Certificate in Software License Agreements (PCSLA-C)
Practitioners Certificate in Microsoft License Management (PCMLM)
IBSMA Expert Workshop | Developing a Model for Evaluating SAM Tools