Home | Contact Us | Events | IBSMA.com | News & Media | Publications | Compliance Manager Summit

Save the date. SAM Summit, July 11-13, 2016. Details coming soon.
What is SAM Summit? This unique 2.5 day summit will focus on beginner to advanced-level topics in software asset management, software licensing, contracting and compliance, plus emerging developments in SAM. SAM Summit 2015 is our 16th conference. Space is limited! Register early for the best discounts and promotions.
"SAM Summit is an extremely intense event because there are so many strong forces affecting how software is licensed and managed today," said Steven Russman, executive director of the International Business Software Managers Association. From licensing in cloud environments and on mobile devices to increased piracy and compliance audits, software asset managers have more to juggle today than ever, he said.

What's on the 2015 agenda? Our 2.5 day schedule is geared for a select audience and features top speakers, case studies, panel discussions and roundtables, plus opportunities for networking and peer discussion. Sessions address cutting-edge trends for 2015, such as software-as-a-service, SAM and data privacy and data security, plus compliance clinics, peer networking discussions and workshops and license management strategies for Oracle, IBM, Microsoft and others. We've organized the agenda into tracks and sessions for intermediate and advanced-level attendees. View the 2015 agenda.
Where is it held? Chicago's Gleacher Center, a world-class venue downtown on Chicago's Miracle Mile and close to the subway, museums and restaurants. This international city is an ideal location and many of our members are within a two-hour flight. In 2015 we will take over the sixth floor for all three days, a beautiful space with views of the cityscape on three sides.

Who will attend? Like past successful SAM Summits, we expect many sophisticated and experienced end-user attendees who are looking for tips and solutions for challenging—and in some cases, maturing—software and IT asset management environments. Attendance is kept to 200 to maintain our intimate environment providing attendees ample time to mingle and network.
The 2014 conference is done, but you can review the highlights. Click here to download an overview with pictures and article links (PDF file).
Plan now to attend SAM Summit 2015 in Chicago. Follow us:

at @SAMSummit_IBSMA or

 for the latest updates.
What's New for 2015
60-plus beginner, intermediate and advanced-level sessions
In the exhibit hall: Aspera, IBM, Cetrus, Belarc, Flexera, 1E, CorTek Global Solutions and TxMQ
More networking time
Deep-dive sessions with the experts
IBM, Oracle and Microsoft dedicated tracks
Amazing mobile app. Download materials and stay connected.
Summit Sessions
Summit sessions will be held June 8 and 9, 8:30 a.m. to 5:00 p.m. and June 10, 8:30 a.m. to 1:00 p.m.

For 2015 we will feature 60-plus sessions, 40-plus new for 2015, in 7 tracks including panel discussions, breakouts, small group discussions, user groups, tool demonstrations and more. Sessions will be identified by experience level (beginner, intermediate and advanced levels) and topic (Sponsors & Demos, Hot Topics, Shop Talk, Networking and Education) plus dedicated Oracle, IBM and Microsoft tracks.

The detailed agenda, with full session descriptions, is available for download (PDF).
SAM Summit 2015 Sponsors & Exhibitors

1E empowers the world's largest organizations to simplify and speed up the complete software lifecycle, from request to delivery, management, retirement and procurement of software. In the digital age, businesses must rapidly create new opportunities and for that they need fast, agile IT. Through its suite of easy to use, fast and secure tools, 1E automates each stage of the software lifecycle, providing consumer grade self-service with enterprise grade governance. For more information, please visit: 1e.com.

Aspera is a highly specialized provider of strategic license management solutions. Our unique service based approach has been successfully implemented in international projects since 2000. More than 200 enterprises—including over 35 Fortune 500 companies—rely on Aspera's license management expertise for software license optimization and strategic audit defense. Visit Aspera.com.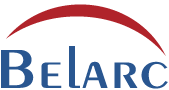 Belarc's products offer a combination of accurate discovery and automated asset and software license management. Discovered instances and usage of products such as Microsoft Office, SQL Server, Windows Server, Visio, Project, Oracle, Adobe and more, are automatically linked to purchase records and licensing rules, to help automate your IT asset management and SAM processes. For additional information visit Belarc.com.

Cetrus is the leader in application use data capture for software asset optimization. Headquartered in San Ramon, CA, it provides a SaaS platform which captures real-time usage data on downloaded software applications to help enterprises and software developers understand when and how applications are used for business purposes including license spend optimization, use reimbursement, and software rental and usage tracking. Visit Cetrus.com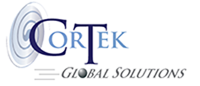 (Exhibitor)
CorTek Global Solutions is an IT services and software asset management consulting firm. CorTek is a leading advisor on Oracle licensing strategies. We partner with clients to identify the highest-value savings opportunities and address their most critical challenges when it comes to Oracle. We put our clients in the driver's seat when it comes to their Oracle licensing, which often times results in millions of dollars of savings. Visit CorTekGS.com.

Flexera Software is the leading provider of strategic solutions for Application Usage Management solutions delivering continuous compliance, optimized usage and maximized value to application producers and their customers. Flexera Software is trusted by more than 80,000 customers that depend on our comprehensive solutions—from installation and licensing, entitlement and compliance management to application readiness and software license optimization. Visit Flexerasoftware.com.

(Exhibitor)
Gain maximum security, compliance and efficiency. IBM Enterprise Endpoint Management solutions combine endpoint management and security into a single solution. It enables enterprise-wide real-time visibility so you can manage all your physical and virtual assets. It helps your organization to keep endpoints secure, healthy, compliant and running at peak performance; reduce management complexity and cost, increase accuracy and boost productivity, and; collapse management actions from months to weeks and from days to hours. For more information, visit IBM.com/software/tivoli/solutions/endpoint/?s_pkg=bfmw.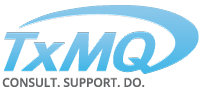 (Exhibitor)
TxMQ is an enterprise technology solutions provider. Our experienced consultants tailor software asset management (SAM) solutions for enterprise customers optimized for their unique situation, needs and budget. We offer SAM solutions ranging from minimal touch for mature organizations, to full onsite management of software assets, to hybrid cloud based managed service options. Since 1979, TxMQ has focused on People, Process, and Technology, in that order. Get in touch today, and let us help you on your path to full asset compliance. Visit TxMQ.com.
Location & Hotel Info
SAM Summit 2015 sessions will be held at the University of Chicago Gleacher Center Conference Facilities.
450 North Cityfront Plaza Drive
Chicago, Illinois 60611
Map of local area
On-site wireless Internet access available in the conference area.
A premier conference center in the heart of Chicago. The University of Chicago Gleacher Center is conveniently located in the center of Chicago's business community, just blocks away from the Loop and steps away from Magnificent Mile shopping, restaurants and hotels. It is easily accessible with public transportation and adjacent parking lots.
Driving directions and parking information for the conference center.
Hotel Accommodations
Book your hotel room at the InterContinental Chicago.
IBSMA has a block of rooms available at the InterContinental Chicago Hotel, a four-star hotel located at 505 North Michigan Ave. The group rate is $289/night plus taxes. The hotel is one block from the conference center. Contact the hotel directly and mention IBSMA SAM Summit Conference or group code IUL to book your room at the preferred rate. Click here for online booking. The group rate is sold out. Contact the hotel or check online for current rates. Map of local area
We also suggest the following hotels. Those marked with * are within walking distance. For recommendations contact IBSMA. Reserve early.
Chicago Visitor Information
For a database of great Chicago restaurants and events, visit the Chicago Tribune's Metromix. For city travel information, visit the City of Chicago Web site.
Education & Networking
June 7 | 5:00–7:30 p.m. | Registration & Conference Services
SAM Summit attendees are invited to stop by the InterContinental Chicago Hotel to pick up conference materials. Look for the SAM Summit sign in the lobby.
June 8 | 5:15–6:30 p.m. | SAM Summit Networking Reception
Join us in for an appetizer and drinks reception. Unwind, mingle and visit with the exhibitors and enter the drawing for valuable prizes. Prize drawings to be held at the conclusion of the reception.
June 9 | 6:00–10:00 p.m. | Evening of Fun at The Second City
Back by popular demand! This event was such a huge success in 2014 that we're planning another extra special evening of fun at The Second City, the world's premier comedy club/theatre and school of improvisation. We'll start with dinner and then head to The Second City for the Panic on Cloud 9 show. Conference attendees will receive details by e-mail. RSVP required. Event night is included in all conference registration packages.
June 10-12 | SAM Summit Conference & Certification Courses
June 10 Practitioners Certificate in Microsoft License Management (PCMLM) Details
Microsoft Track + Microsoft Licensing PCMLM Course Details


June 10-11 Practitioners Certificate in Oracle License Management (PCOLM) Details
Oracle Track + Oracle Licensing PCOLM Course Details


June 11-12 Practitioners Certificate in IBM License Management License (Basic/Advanced PCILM) Details
IBM Track + IBM Licensing PCILM Course Details


All courses will be held at the University of Chicago Center Conference Facilities.

For additional IBSMA courses click here.
About IBSMA
About the International Business Software Managers Association (IBSMA)
The International Business Software Mangers Association (IBSMA) is the world's largest nonprofit association of business-focused software management (SAM) professionals working together to develop and promote SAM best practices and address issues of common concern. Visit IBSMA.com for details.
Need help convincing your boss? Use our handy convince-your-boss letter that outlines the benefits attending this conference will bring to your organization. Download the letter