Home | Contact Us | Events | IBSMA.com | News & Media | Publications | Compliance Manager Summit

SAM Summit, July 11-13, 2016. Reserve your space today! REGISTER
What is SAM Summit? SAM Summit 2016 is now in its 13th year. This unique 2.5 day summit will focus on intermediate to advanced-level topics in software asset management, software licensing, contracting and compliance, plus emerging developments in SAM. Space is limited! Register early for the best discounts and promotions.
"New technologies, licensing models and vendor shuffling are as challenging as they are frequent. And for every new evolution, SAMs have a new asset to track and manage," said Steven Russman, executive director of the International Business Software Managers Association. From licensing in cloud environments and on mobile devices to increased piracy, compliance audits and program metrics, software asset managers have more to juggle today than ever, he said.
What's on the 2016 agenda? Our 2.5 day schedule is geared for a select audience and features top speakers, case studies, panel discussions and roundtables, plus opportunities for networking and peer discussion. Sessions address cutting-edge trends for 2016, such as compliance for software-as-a-service, SAM and data privacy and data security, plus compliance clinics, peer networking discussions and workshops and license management strategies for Oracle, IBM, Microsoft and others. We've organized the agenda into tracks and sessions for intermediate and advanced-level attendees. View the agenda for an overview of what you can expect.
Where is it held? Chicago's Gleacher Center, a world-class venue downtown on Chicago's Miracle Mile and close to the subway, museums and restaurants. This international city is an ideal location and many of our members are within a two-hour flight. In 2016 we will take over the sixth floor, a beautiful space with views of the cityscape on three sides.

Who will attend? Like past successful SAM Summits, we expect many sophisticated and experienced end-user attendees who are looking for tips and solutions for challenging—and in some cases, maturing—software and IT asset management environments. Attendance is kept to 200 to maintain our intimate environment providing attendees ample time to mingle and network.
The 2015 conference is done, but you can review the highlights. Click here to be redirected to an online review.
Plan now to attend SAM Summit 2016 in Chicago. Follow us:

at @SAMSummit_IBSMA or

 for the latest updates.
What's New for 2016
Dedicated Oracle, IBM and Microsoft tracks
Microsoft and SAP in-conference seminars
NEW presenters. NEW topics.

Our 2.5-day schedule is geared for a select audience and features top speakers, case studies, panel discussions and roundtables, plus opportunities for networking and peer discussion. Sessions address cutting-edge trends for 2016, such as licensing in the cloud, managed services and license management strategies for Oracle, IBM, Microsoft, SAP and others. We've organized the agenda into tracks and sessions for intermediate and advanced-level attendees. View the complete agenda and session descriptions
SAM Summit 2016 Sponsors & Exhibitors
Contact IBSMA for 2016 exhibitor information. E-mail Services@IBSMA.com or call 1.734.930.1925. Below you'll see a listing of 2016 sponsors and exhibitors.

Aspera is a highly specialized provider of strategic license management solutions. Our unique service based approach has been successfully implemented in international projects since 2000. More than 200 enterprises—including over 35 Fortune 500 companies—rely on Aspera's license management expertise for software license optimization and strategic audit defense. Visit Aspera.com.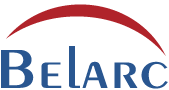 Belarc's products offer a combination of accurate discovery and automated asset and software license management. Discovered instances and usage of products such as Microsoft Office, SQL Server, Windows Server, Visio, Project, Oracle, Adobe and more, are automatically linked to purchase records and licensing rules, to help automate your IT asset management and SAM processes. For additional information visit Belarc.com.

Born in 2012, Cireson was founded on a simple, powerful idea; to be the forward thinkers on all things Microsoft Cloud and System Center. Our values from the beginning are still the same; keep it genuine, do the right thing, and listen to customers. As a world leader in Microsoft Cloud & System Center, our mission is to make your working life ridiculously more productive by bringing service and asset management together, and that's the Cireson Platform. Taking pride in our expertise, we proudly boast some of the brightest and most fanatical IT professionals in the industry. From the Cireson Platform to Consulting Services and community engagements—everything we do is designed to push technical brilliance forward. Our headquarters are located in sunny San Diego with offices throughout North America, Australia, and the United Kingdom. Visit Cireson.com

Eracent provides comprehensive, automated IT (ITAM) and software asset management (SAM) solutions for enterprise-level companies. With Eracent's unique SOAR™ methodology, customers can establish savings goals and optimization targets for hardware assets and software licenses, and then monitor progress as they successfully meet milestones along the way. Eracent's solutions help to improve process efficiency, reduce publisher audit risk, maximize the use of all IT assets and licenses, and minimize expenditures throughout the lifecycle of these assets. For more information visit Eracent.com.

Flexera Software is the leading provider of strategic solutions for Application Usage Management solutions delivering continuous compliance, optimized usage and maximized value to application producers and their customers. Flexera Software is trusted by more than 80,000 customers that depend on our comprehensive solutions—from installation and licensing, entitlement and compliance management to application readiness and software license optimization. Visit Flexerasoftware.com.

(Exhibitor)
Gain maximum security, compliance and efficiency. IBM Enterprise Endpoint Management solutions combine endpoint management and security into a single solution. It enables enterprise-wide real-time visibility so you can manage all your physical and virtual assets. It helps your organization to keep endpoints secure, healthy, compliant and running at peak performance; reduce management complexity and cost, increase accuracy and boost productivity, and; collapse management actions from months to weeks and from days to hours. For more information, visit IBM.com/software/tivoli/solutions/endpoint/?s_pkg=bfmw.

Whether it's through lack of control, lack of understanding or lack of compliance, Snow believes that most organizations today end up paying too high a price for their software. To address this, Snow provides software asset management (SAM) solutions designed to ensure that the $326 billion spent every year on enterprise software is money well spent— ensuring organizations have the appropriate licenses for the software they use—not too many, not too few. More than 6,000 organizations worldwide rely on Snow to optimize licensing across in excess of 11 million devices, from the mobile to desktop, datacenter to the cloud. For more information, vist SnowSoftware.com.
Location & Hotel Info
SAM Summit 2016 sessions will be held at the University of Chicago Gleacher Center Conference Facilities.
450 North Cityfront Plaza Drive
Chicago, Illinois 60611
Map of local area
On-site wireless Internet access available in the conference area.
A premier conference center in the heart of Chicago. The University of Chicago Gleacher Center is conveniently located in the center of Chicago's business community, just blocks away from the Loop and steps away from Magnificent Mile shopping, restaurants and hotels. It is easily accessible with public transportation and adjacent parking lots.
Driving directions and parking information for the conference center.
Hotel Accommodations
Book your hotel room at the InterContinental Chicago.
IBSMA has a block of rooms available at the InterContinental Chicago Hotel, a four-star hotel located at 505 North Michigan Ave. The group rate is $219/night plus taxes. The hotel is one block from the conference center. Contact the hotel directly and mention IBSMA SAM Summit Conference or group code GSQ to book your room at the preferred rate. Call 800.628.2112 or 312.944.4100. Click here for online booking.* The group rate is subject to availability and may sell out before the cut off date of June 20, 2016.
*This link is not tablet or mobile friendly. The link automatically takes you to the landing page. Click on "change search" to enter the dates.
Here's a listing of hotels in the area. Hotels with * are in close walking distance to the conference center.
Chicago Visitor Information
For a database of great Chicago restaurants and events, visit the Chicago Tribune's Metromix. For city travel information, visit the City of Chicago Web site.
Education & Networking
July 10 | 5:00–7:30 p.m. | Registration & Conference Services
SAM Summit attendees are invited to stop by the InterContinental Chicago Hotel to pick up conference materials. Look for the SAM Summit sign in the lobby.
July 11 | 5:15–6:45 p.m. | SAM Summit Networking Reception
Always a favorite. Always fun. Join us in for an appetizer and drinks reception. Unwind, mingle and visit with the exhibitors and enter the drawing for valuable prizes. Prize drawings to be held at the conclusion of the reception.
July 12 | 5:30–9:30 p.m. | Dinner and Lake Michigan Boat Cruise and Chicago Skyline Tour
This cruise is a favorite of IBSMA director Steven Russman and this is sure to be an extra special evening of fun on the lake. We'll start with dinner and then head for the lake. Conference attendees will receive details by e-mail. RSVP required. Event night is included in all conference registration packages.
July 13-15 | SAM Summit Conference & Certification Courses
Here's our listing of confirmed courses*

July 13 Practitioners Certificate in Oracle License Management (PCOLM)

This course will empower you to make informed decisions on licensing and managing your Oracle software. The content covers not only the fundamentals of Oracle software licensing, technical support polices and software asset management, but also the essentials of server architecture, licensing and compliance concepts. Details

July 13 Practitioners Certificate in Software License Negotiation (PCSLA)

This course will help you master the 10 essential areas of a software license agreement. We present the material in plain English in the form of questions to ask and points to consider during the negotiation or contract evaluation process. Details




July 14-15 Practitioners Certificate in IBM License Management (PCILM) Details

This course will help you learn about critical areas of IBM licensing and develop a practical approach to creating reliable IBM license compliance reports. We will illustrate key concepts and pitfalls using exercises based on real-life customer scenarios. At the completion of this course, you will have in-depth knowledge on how to effectively determine your IBM license entitlements, deployment and compliance position using all available resources.


All courses will be held at the University of Chicago Center Conference Facilities.

For additional IBSMA courses click here.

Save 10% on early-bird registration (register 14 or more day in advance), or save $100-200 on the conference + course, or save $200 on multiple courses. Coupon codes listed on the shopping cart. Conditions apply.

*PCOLM, PCILM and PCSLA courses available for an additional fee. In-conference seminars included in the conference fee.
About IBSMA
About the International Business Software Managers Association (IBSMA)
The International Business Software Mangers Association (IBSMA) is the world's largest nonprofit association of business-focused software management (SAM) professionals working together to develop and promote SAM best practices and address issues of common concern. Visit IBSMA.com for details.
Need help convincing your boss? Use our handy convince-your-boss letter that outlines the benefits attending this conference will bring to your organization. Download the letter
SAM Summit Attendee and Certification Course Registration
Use scroll bar to view product details and Add to Cart buttons.
Practitioners Certificate in IBM License Management (PCILM)
Practitioners Certificate in Oracle License Management (PCOLM)
Practitioners Certificate in Software License Agreements (PCSLA-C)