Summit Schedule | Sponsors & Exhibitors | Education & Networking | Location & Hotel | Registration

The One Value-Packed Day of Compliance Insights
You Can't Afford to Miss
Debut of Compliance Manager Summit a success. Read the review
Overview
Tap into what your business software customers need, want and expect, at a new event from the International Business Software Managers Association, an independent association of software managers. The Compliance Manager Summit 2013, Feb. 12 in San Jose, Calif., is the innovative conference for software asset managers and license compliance managers and staff. This event will be held at the Fairmont San Jose.

Designed for license compliance professionals, along with industry consultants and auditors, this summit provides attendees a unique environment in which to learn, discuss and analyze the latest approaches, trends and hot topics in publisher license compliance programs. By popular demand, the agenda has been expanded to include vendor-only and end-user-only sessions. View the agenda

Focused topics and presentations
Specifically, the event focuses on presenting innovations and successes in these areas:
Executive views on compliance in 2013
Trends in software licensing and pricing
Trends and technologies for compliance and enforcement
Publisher-provided tools for compliance and license management
Developing compliance programs in Asia's emerging markets
Lessons learned starting and running a compliance program
Stimulating panel discussions with industry leading companies, and more
Only IBSMA brings to the table unparalleled, in-depth knowledge of the needs of the corporate software manager. For more than 10 years, IBSMA has had its finger on the pulse of business software consumers through annual surveys, studies, focus groups, workshops, publications and sold-out conferences. View the agenda

Today, IBSMA is bridging the gap between software publishers and corporate software managers to elevate understanding and promote innovation. At the Compliance Manager Summit 2013, you'll gain the knowledge and insight they need to grow your compliance program, boost the bottom line and stay competitive in today's fast-paced global software environment.

Who should attend
Compliance Manager Summit 2013 is for end user and vendor license compliance professionals in the U.S., Europe and globally.
License compliance program managers and staff
Software compliance auditors and software asset managers
Legal, finance and accounting staff
Executives looking to start or grow a compliance management program
Sales operations
Industry consultants

Registered attendees include representatives from Adobe Systems, Anglepoint Group Inc., Apptria Technologies, CSC, Deloitte, Flexera Software, Genesys Telecommunications Laboratories, IBM, IDC, Kaiser Permanente, KPMG LLP, MicroFocus, Netapp Inc., Oracle Corporation, PriceWaterhouseCoopers, Progress Software, Visa Inc., VMWare, Wells Fargo and more. Space will be limited to 60 in order to create an environment for personal networking and information sharing. Register today and reserve your space.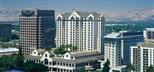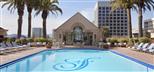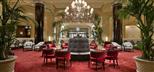 Compliance Manager Summit will be held at the world-class hotel and conference center, Fairmont San Jose, close to the airport and about 50 minutes from SFO. In the heart of Silicon valley, San Jose offers museums, restaurants and shopping in the city center.
The Fairmont San Jose
170 South Market Street
San Jose, California 95113
Toll Free: 1.866.540.4493 or 1.408.998.1900
sanjose@fairmont.com
For maps and directions, visit Fairmont.com. Click here for a map of parking in downtown San Jose.
IBMSA has arranged for Compliance Manager Summit attendees to receive a rate of $179.00 per night (plus 14.065% tax) for single/double rooms in the main building. To request a room in the IBSMA block, call 1.800.346.5550 and request the IBSMA Rooms rate or book online here. Rooms are subject to availability and you should be sure to reserve before January 21, 2013.

We've been busy putting together a top-notch agenda of stimulating speakers and topics drawn from our extensive list of professional members and industry leaders. The latest agenda is below, but there's more to come. Look for more speakers from leading companies as we fill out the panel discussions. Session details will be posted as they become available.
 

Track 1

Track 2

7:30–8:30

Registration and breakfast

8:30–9:30

What Works What Doesn't: Executive Views on Compliance 2013 Moderated by Bob Kruger, Industrial Relations Advisor to IBSMA and introduced by Steven Russman, Executive Director, IBSMA

Expect frank assessments, diverse views and lively debate at this panel discussion among software company compliance executives as they address the biggest challenges and opportunities in running compliance programs today. Panelists include seasoned pros with more than 50 years experience: Gina Diaz from Oracle, David Welch from Netapp Inc., Russell Baker from MicroFocus and Theresa Rocker from Genesys.

9:35–10:35

Rapid Delivery & Right Price: Key Trends in Licensing and Valuing Software Amy Konary, IDC

Have a grip on licensing for SaaS and cloud computing? Positioned to profit from virtualization and the enterprise app store? It's challenging to keep up with the pace of software delivery innovation. Learn how you can adapt to meet the changing marketplace demands in this session with sought-after industry analyst and forecaster Amy Konary, research director with IDC, as she explains the major trends. Konary has followed software pricing and licensing for more than a decade.

10:35–11:00

Break

11:00–11:50

What's Hot: Trends and Tech Tools for Compliance and Enforcement Mathieu Baissac, Flexera Software

Learn the latest trends in software license enforcement and compliance management strategies that application producers are using to elevate their software licensing, entitlement and compliance management practices.

SAM for Boosting Publisher Revenue Ron Brill, Anglepoint

Publisher-focused software asset management is the newest strategy to battle revenue leakage. Leading software publishers are taking this approach to enable sales and promote customers truing-up on their own. Learn how you can incorporate asset management into your compliance agenda. This session closed to end users.

11:55–12:45

Oracle's Approach to License Compliance Bharathy Srinivasan, Global LMS Director, Advisory Office and Gina Diaz, Director, North America, Oracle

Oracle License Management Services (LMS) offers a unique program allowing its customers to provide third-party tool data for compliance reviews. Several tools are currently "verified," but what's in store for the future and what are the benefits for Oracle and its customers? Find out, plus we'll include an overview of Oracle's approach to license compliance.

Elevate Your Compliance Program to the Clouds (and Virtualization) Paul Baguley, KPMG

Your licensing and compliance issues won't disappear in the cloud, or with the adoption of software-as-a-service. In fact, they may get even more complex as you mix cloud and traditional IT models. How to combine legacy ("outdated") and up-to-date licensing models is a top challenge today. In this session, you'll learn about new license models, cloud offerings and the compliance risks associated with each. Plus we'll cover the key compliance issues software providers and their customers face transitioning to a more contemporary computing infrastructure.

12:45–2:00

Networking lunch and group discussions

2:00–2:50

Open Forum: Defining and Measuring the Success of Compliance Programs

This session for end users only.

Settlement Negotiations Where Everyone Walks Away Happy Mike Koss, Anglepoint

An audit settlement doesn't have to be the end of the happy marriage between you and your customer. Learn tried and tested techniques for ensuring that settlement negotiations don't sour your client relationships forever. We'll cover sales team alignment and buy-in, importance of a sound project plan, delicate executive communication, and different packaging approaches to settlements that leave your clients' confidence intact. This session closed to end users.

3:00–3:50

The Ins and Outs and Secrets of IBM's License Metric Tool Antonio Gallotti, IBM

The latest version of IBM's License Metric Tool (ILMT) provides software asset management functionality at essentially no cost! Learn how IBM uses ILMT as a compliance management tool, balancing customers' needs for tools and publishers' need to oversee compliance. Plus, hear how ILMT helps IBM customers prepare for a license review. We'll also cover the latest enhancements to this product.

Keys to Low-Risk, High-Return Compliance Management in Developing Markets Hiroshi Imaizumi, Progress Software

Emerging markets present enormous opportunities for the software industry given the rapid growth in mobile devices and personal computers. But the key to success for software license compliance efforts in this frontier is to understand the unique governmental, legal, marketing and audit environment of these emerging markets. Join veteran license management, compliance and antipiracy executive Hiroshi Imaizumi as he presents the nature of license compliance in emerging market and best practices from software vendors in Asia.

3:50–4:10

Break

4:10–5:30

What License Management Looks Like at 5,000 Feet, Plus Views from the Trenches Moderated by Steven Russman

Walk a while in the shoes of veteran enterprise software license managers and you'll gain a new perspective on compliance. This session will enlighten and inform on the real challenges and opportunities license managers face in organizations today. Expect frank assessments and lively discussion. Panelists include these industry leaders: Barbara Spagnola from Computer Sciences Corp., Kate Besso from Kaiser Permanente, Tiffany Hui from Visa and Anne Feider from Wells Fargo.

5:30

Concluding remarks and conference closing
Agenda updated Jan. 25, 2013.


Anglepoint is a global professional services firm delivering high value services to Fortune 500 companies and others in the following areas:
Software & Hardware Sales Enablement
Contract Compliance & Transparency
IT Asset Management (ITAM) and Software Asset Management (SAM)
Channel Optimization
Vendor Optimization
IT Governance, Control, and Information Security
Royalty Optimization
Anglepoint's high-powered team of subject matter and technical specialists have decades of industry experience in providing clients with innovative and proactive solutions that have real and measurable impact on the bottom line. We operate globally with local offices in North America, EMEA, and Asia Pacific. For more information, visit Anglepoint.com.

Flexera Software is the leading provider of strategic solutions for Application Usage Management solutions delivering continuous compliance, optimized usage and maximized value to application producers and their customers. Flexera Software is trusted by more than 80,000 customers that depend on our comprehensive solutions — from installation and licensing, entitlement and compliance management to application readiness and software license optimization. Visit Flexerasoftware.com for more information.
Contact IBSMA for details on sponsorship options and programs. Limited sponsorships available. Call 1.734.930.1925 or e-mail Services@IBSMA.com for information.

About the International Business Software Managers Association (IBSMA)
The International Business Software Mangers Association (IBSMA) is the world's largest nonprofit association of business-focused software management (SAM) professionals working together to develop and promote SAM best practices and address issues of common concern. Visit IBSMA.com for details.