Home | Contact Us | Events | IBSMA.com | News & Media | Publications | SAM Summit

The One Value-Packed Summit for Compliance Professionals
March 12 reception sponsored by . Register
innovating for success in 2015
Designed for license compliance professionals, along with industry consultants and auditors, this summit provides attendees a unique environment in which to learn, discuss and analyze the latest approaches, trends and hot topics in publisher license compliance programs.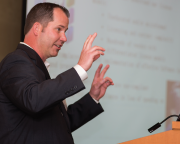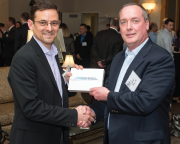 Christian Pruitt, Hewlett-Packard; Steven Russman and Peter Beruk
Focused topics and presentations
Only IBSMA brings to the table unparalleled, in-depth knowledge of the needs of the corporate software manager. For more than 12 years, IBSMA has had its finger on the pulse of business software consumers through annual surveys, studies, focus groups, workshops, publications and sold-out conferences.
Today, IBSMA is bridging the gap between software publishers and corporate software managers to elevate understanding and promote innovation. At the Compliance Manager Summit 2015, you'll gain the knowledge and insight you need to grow your compliance program, boost the bottom line and stay competitive in today's fast-paced global software environment.
Follow us:

at @SAMSummit_IBSMA or

 for the latest updates.
The event focuses on presenting innovations and successes in these areas:
Executive views on compliance in 2015
Trends and events affecting publisher compliance programs
Developing programs for the midmarket and globally using qualified SAM partners
New technologies for compliance and enforcement, plus a sneak preview of new enterprise SAM tools
Publisher-provided tools for compliance and license management
Focus on compliance analytics and adapting your program for the cloud and software-as-a-service
Lessons learned from starting and running a compliance program: Adobe, Microsoft, Oracle and Autodesk
Stimulating panel discussions with industry leading companies, including Oracle, Adobe, EMC, IBM and more
Dynamics of monetizing software, for hardware vendors
What's new in SAM standards affecting software publishers
Customer case studies, stimulating group discussions and more.
Who should attend
Compliance Manager Summit 2015 is for software company license compliance professionals in the U.S., Europe and globally.
License compliance program managers and staff
Software compliance auditors and software asset managers
Legal, finance and accounting staff
Executives looking to start or grow a compliance management program
Sales operations
Industry consultants

Registered speakers for 2015 include representatives from Adobe Systems, Anglepoint Group Inc., Autodesk, Flexera Software, Microsoft, IBM, Oracle Corporation, PricewaterhouseCoopers, Accordo Group, Software Compliance Group, O'Melveny & Myers, and more.
Recap of CM Summit 2014
A RECORD CROWD of software compliance professionals from around the world attended the 2nd annual Compliance Manager Summit March 10-11, 2014 in Santa Clara, Calif. If you weren't among the approximately 100 attendees at this exclusive gathering, you missed out on great networking and learning the current challenges publishers face in conducting license reviews, plus how they are evolving their programs to meet changing market dynamics.
The event was "excellent" with "fascinating and thought provoking sessions," and "informative and cutting edge information," attendees said.
"Great location. Compelling topics. Good presenters." Other found the "trends and state of the industry most compelling."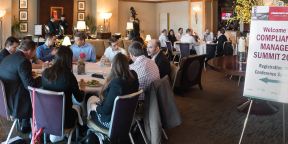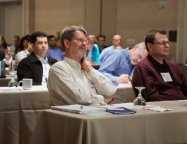 Summit attendees
"This was our second CM Summit with 50 percent more attendees and an international audience and wide range of presentations," said Steven Russman, executive director of the International Business Software Managers Association, which sponsors the annual event. "We'll continue to grow next year, expanding the agenda but keeping what attendees value most; the intimate atmosphere that allows for networking, and information-sharing."
"I liked the short, 30 minute presentations and how speakers discussed best practices from their own companies," said one attendee in the post-conference evaluation. "Absolutely great summit! Educational, informative and packed with knowledge!" said another.
Top-rated among the 16 sessions spread over a day and a half, was the closing session, the panel discussion, Why License Managers View Compliance Differently than You, featuring representatives from VISA, Kaiser Permanente and CSC. The session brought together end users and vendors in a lively and interactive debate where discussion touched on the complexity of license management and emerging challenges for licensing in the cloud.
Attendees also liked Christian Pruitt, with Hewlett-Packard (see Three Ways to Approach Compliance Management) and his work to transform HP's compliance business into a license management business. A roundtable discussion led by Christopher Ruhl with PricewaterhouseCoopers and Mike Koss with Anglepoint, was also a favorite. Amy Konary with IDC, always popular at IBSMA events, led a panel discussion with executives representing the license management organizations from Oracle, IBM, V.i. Labs and Flexera Software (see Fighting Piracy Without Alienating Customers). The panelists weighed in on their fights against piracy, how they handle distrust with customers, and ways honest customers can stay above the fray.
Location & Hotel Info
Compliance Manager Summit will be held March 12-13, 2015 at the InterContinental San Francisco.
Summit sessions will be held March 12, 8:30 a.m. to 5:30 p.m. and March 13, 8:30 a.m. to 12:00 p.m. There is a welcome reception on March 12 at 5:30 p.m.
INTERCONTINENTAL SAN FRANCISCO
888 Howard Street, San Francisco, CA 94103
1.415.616.6500
IntercontinentalSanFrancisco.com
IBSMA has a block of rooms available at the Intercontinental San Francisco, a four star hotel located next to Moscone Center in San Francisco. Book your room now. The group rate is $329/night plus 15.315% tax. The conference is in the hotel. Contact the hotel directly at 1.866.781.2364 and mention ECP Media Room Block or book online. The hotel room block is closed and the hotel will take reservations at current rates.
Summit Sessions
We've put together a top-notch agenda of stimulating speakers and topics drawn from our extensive list of professional members and industry leaders. The 2015 agenda is below and will be updated as new sessions are added.
 
Thursday, March 12
7:30–8:30
Registration and breakfast
8:30–9:30
Executive Views on Compliance 2015 Moderated by Steven Russman, Executive Director, IBSMA

Expect frank assessments, diverse views and lively debate (including audience participation) at this panel discussion among software company compliance executives as they address the biggest challenges and opportunities in running compliance programs today. Panelists include Mathieu Baissac (Flexera), Richard Atkinson (Adobe), Jarod Collins (EMC) and Courtney Grey (PwC).

9:45–10:30
Strategies and Opportunities of Today's Global Licensing Programs Jonathan Koop, Vice President, Global License Management Services, Oracle

Software licensing takes on unique challenges as soon as you cross borders. Cultural differences, business practice, language and even local customs are what make licensing management in China dramatically different from that in London. Join Jonathan Koop, Global Vice President of Oracle License Management Services (overseeing operations spanning 45 countries) as he presents the Oracle approach to global license management. He'll outline the strategic benefits of a cohesive approach and the challenges any software publisher could face. Join us later in the day at our round-table discussion as Jonathan guides participants in a lively discussion of global licensing program best practices. Tell us your story!

10:30–11:00
Break
11:00–11:40
8 Forces Transforming License Compliance Programs Today Chris Ruhl and Courtney Grey, PwC

Today's breed of software license compliance (SLC) programs are more successful than ever. They ensure intellectual property is protected and revenue is recovered. Yet, as audit activity continues to rise, there are significant changes transforming SLC programs across the industry. There's a transformational shift in the software industry from "don't ruin customer relationships with an audit" to "enhance customer relationships thru richer engagement," specifically with new value-add advisory services. Join us for a dynamic discussion on the forces changing compliance programs and some of the most innovative results.

11:50–12:30
Adobe on Why the Cloud Won't Stop Piracy Richard Atkinson, Adobe Systems

Adobe's Richard Atkinson, worldwide director for anti-piracy, on tackling piracy in the cloud: He challenges the myth that the shift to subscription offerings eliminates piracy. Adobe confronts piracy as a business issue elevating it above its usual compliance and brand-protection efforts. In this session, Atkinson explores the company's fundamental steps toward protecting customers, converting pirate users and improving the environment for business. Read our article on this session on ECPMedia.com.

12:30–1:30
Networking lunch
1:30–2:15
Licensing Trends and Strategies for Monetizing Software & Devices Mathieu Baissac, Flexera Software

Hear the latest licensing, pricing and license management trends affecting the software industry, including what's driving device manufacturers to move to hybrid solutions (hardware plus software). Baissac will explore the transition as well as how business and supply chain models must change to support a physical/digital solution, while continuing to deliver an excellent customer experience.

2:30–3:15
Does Outsourcing SAM Really Boost Compliance? Leveraging SAM Partners to Expand Your Compliance Program and Enhance Customer Relationships Kris Johnson, Anglepoint

Is outsourcing SAM akin to audit protection? Here, Kris Johnson of Anglepoint explores how, increasingly, software publishers are showing audit restraint toward customers who employ trusted partners to manage software titles. Is this a move to shift more of the economic cost of license compliance over to customers or does it also encourage customers to be proactive about SAM? Join us as we explore the pros and cons of this trend.

3:15–3:30
Break
3:30–4:10
Autodesk's SAM Services: Much More than Compliance Douglas Westphal, Autodesk

As the software industry shifts from audits to education as the preferred method of license compliance, Autodesk, too, is ramping up its SAM program by training an elite force of Autodesk sales staff as SAM advisors. Join Douglas Westphal, Autodesk's senior manager of license management services for the Americas, in this eye-opening case study of how to put the intersection of license compliance and SAM into practice with customers in the field.


Sales Strategies to Guarantee Revenue Recovery Results Jason Swan, Software Compliance Group

Learn how taking a sales-oriented approach to compliance will help you accelerate and operationalize license revenue recovery. Jason Swan, with Software Compliance Group, will show how to construct a program that can win in the field by leveraging inside sales staff and intellectual property lawyers, audits and raids, as well as other ways to recover lost revenue. Jason will address appropriate strategies for different regions and situations.

4:20–5:00
Exploiting Business Intelligence to Supercharge Your Compliance Program Edwin Sanchez, Echez

The more business intelligence your compliance program can harness, the better it can impact the bottom line. Internal data and analysis from sales coupled with external industry analysis can position compliance professionals to proactively and effectively uncover market opportunities. Learn how and where you can find the data to provide insights to internal stakeholders and enrich the value delivered to your software users.

What You Don't Know can Hurt Your Bottom Line: How to Successfully Scale Compliance Internationally Sherri Erickson, Accordo Group

Your customers may not be the only ones with compliance gaps. For the compliance manager seeking to understand where gaps in compliance programs frequently exist, why executives care deeply about those gaps, and how to successfully resolve them, this session is for you. You'll see business scenarios faced by both large and small software publishers, and learn proven global best practices that deliver results.

5:00–6:30
Welcome reception sponsored by .

CM Summit welcomes conference attendees and IBSMA San Francisco Bay Area members to this reception. Join us for drinks and appetizers, visit with the sponsors and enter the prize drawing to win a valuable prize. IBSMA members not attending the conference should register in advance (preregistration required) for the reception.
 
Friday, March 13
7:30–8:30
Networking breakfast
8:30–9:15
Ten Things You Need to Know about Open Source Compliance Heather Meeker, Partner, O'Melveny & Myers LLP

Join Heather Meeker, a leading intellectual property transactions lawyer, in a lively discussion of open source software compliance do's and don'ts. Meeker has represented some of the world's largest software and technology companies as well as innovative, venture-backed software start-ups. She'll cover everything you need to need to know about open source compliance, from delivering embedded software notices, to monitoring source code, to layered license compatibility and licenses in the GITHUB generation. Read our article on this session on ECPMedia.com.

Turn SaaS Challenges into Compliance Successes Ron Brill, Anglepoint

Software as a service may be the bright new future for publishers but it presents new challenges for compliance managers. Do you have a plan for containing revenue leakage, customer attrition, online piracy and hacking in a SaaS world? In this session you'll learn how compliance programs are adapting to address these new challenges in the cloud age. Bring you success stories and questions to the conversation!

SAM Tool Demo with Aspera Robbie Plourde, Aspera


Aspera SmartTrack is the lifeblood of license management specifically designed for large and complex organizations. SmartTrack offers one-click compliance analysis and license optimization for more than 170 publishers. This is the next generation solution for server and data center license management in a 100% Web and cloud based service.

9:30–10:15
Simplified Open Source Software License Compliance Kevin Wang, TLDRLegal

In an age where open source license violations permeate software, building and scaling an effective compliance program quickly can be extremely intimidating and expensive for developers and end users. TLDRLegal simplifies these licenses into plain-English, human-readable formats and today, has served more than one million license summaries to hundreds of thousands of users across the globe. Join Kevin Wang, creator of TLDRLegal and FOSSA, for insights on how to simplify open source compliance to help users and developers make better licensing decisions.

A Practical Guide to Mining Your Compliance Programs for Data Brian Papay, Oracle License Management Services

Is your compliance group's internal reporting and analytics efficient and agile? Oracle's Brian Papay explores how data mining and business intelligence tools can provide the data every publisher needs to advance compliance management. He'll provide insights on building effective internal license program reporting systems and present his company's approach to license management services. From an overview of Oracle's license management service to today's customer expectations, Papay will allow plenty of time for discussion and Q&A.

SAM Tool Demo with BDNA Joey Merz, BDNA

BDNA offers a unique and proactive approach to SAM and compliance policies that can minimize risk and help manage an enterprises' product portfolio. Attend this session for an overview and demonstration of BDNA's tool suite.
10:15–10:30
Break
10:30–11:15

Part 2: Why IBM Makes Tags the Cornerstone of Asset Discovery Brian Turner, IBM

To achieve the next level of automation in asset discovery and inventory technology, IBM will employ ISO 19770 tags for deployment time identification and usage mode (e.g., test or production). In this session, IBM program manager Brian Turner returns to CM Summit to offer recent developments in how proprietary software identification (SWID) tags will be replaced with industry standard tags that can be used with basic usage and metering data to provide near real-time metrics for enterprise software deployments.

SAM Tool Demo with Flexera Eric Rodwell, Flexera Software


Flexera Software will present an overview and demo of its software license optimization solution, FlexNet Manager Suite for Enterprises. This suite is used by more than 1,000 enterprises worldwide. Attend this session to learn how Flexera customers maintain license compliance and maximize utilization of software assets.

11:20–12:00
Town Hall Meeting: Software Compliance Pros Exchange Views (Panel discussion) Moderated by Steven Russman

It's the closing session of CM Summit and we've been informed an educated on the latest trends, strategies and tactics for compliance. Join the town hall meeting for what is sure to be a lively and provocative discussion of today's top-of-mind issues and concerns, presented from multiple points of view. Our panel of seasoned software company experts will answer questions, plus you can share your views. Panelists include Sherri Erickson (Accordo), Edwin Sanchez (Echez) and Jason Swan (Software Compliance Group).

12:00–1:15
Networking lunch
Schedule current as of March 3, 2015. Subject to change without notice.
2015 Sponsors & Exhibitors

Global software publishers have long recognized that compliance gaps in small and medium businesses (SMB) negatively impact the company's bottom line. It's challenging to address this business problem cost effectively while maintaining customer satisfaction. Executives are seeking solutions to this revenue leakage and Accordo has 15 years experience using world-class tools and services to reach SMBs globally and successfully guide them through a standardized process to achieve multiple business objectives. Visit Accordo.com for more information.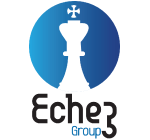 The Echez Group (e-chez.com) operates in 35 countries with a proven success record on helping software publishers achieve their goals and reduce challenges in the software compliance and licensing optimization arenas. The Echez Group focuses on:
Publishers and distributors compliance dilemmas through our compliance marketing and consulting models, market research, and business intelligence. Visit complarketing.com.
Software consumers challenges through our multi-brand licensing consulting. Visit e-chez.com.
Software compliance education offering for any type of audiences and major technologies. Visit softcomin.com.

V.i. Labs offers software providers solutions to identify, track, and create actionable intelligence on the use and misuse of their software to increase revenue. Its CodeArmor® platform is used by leading software providers to recover revenue lost to unlicensed software use, gain compliant customers and globally reduce the pirated use of their software applications. Customers have identified $7 billion in revenue recovery opportunities and are adding an average of 10 to 25 percent additional revenue to their top lines. Learn more at vilabs.com.
About IBSMA
The International Business Software Mangers Association (IBSMA) is the world's largest nonprofit association of business-focused software management (SAM) professionals working together to develop and promote SAM best practices and address issues of common concern. Visit IBSMA.com for details.