Home | Contact Us | Events | IBSMA.com | News & Media | Publications | SAM Summit

The One Value-Packed Summit for software
and Hardware Compliance Professionals
What We Learned at the 2016 Compliance Manager Summit
At the 2016 CM Summit software compliance managers were urged to see their customers as partners, rather than adversaries, and encouraged to build innovative compliance programs at their organizations.
Leading license compliance professionals and auditors, including experts from Oracle, EMC, Adobe and IBM challenged summit attendees to modernize their approach to license compliance. They also traded insights on trends for 2016 and offered ways to tackle the changing landscape of licensing and compliance in the cloud.
Jonathan Koop, global vice president of Oracle's License Management Services, kicked off the event with an overview of Oracle's evolving approach to license compliance. He stressed the increasing importance of paying attention to customers' expectations from the audit process.
"We're transforming what license management and auditing looks like in the future. We're moving to a more proactive engagement and collaborative relationship with our customers," said Koop. "We have not increased the number of audits we're doing, but we are doing more in-depth audits," he added, noting that customers deserve useful deliverables at the end of an audit.
Koop's advice to compliance managers in the audience was to look past the immediate returns of an audit to build long-lasting relationships with their customers—and strive to change the negative assumptions people make about auditors. Services should evolve to include advanced tools, partner and customer education, and staff development that grows industry-specific expertise.
Richard Atkinson, senior director of Adobe's Global Piracy Conversion Team, challenged compliance managers to adopt a new philosophy of license compliance and drop the company-as-a-victim mentality.
"We've reached a point where we're not interested in compliance. It doesn't really fit with how we want to build business," said Atkinson. "It made a crazy amount of money! But our brand is more important than short-term money."
Protecting the Adobe brand means assuming that customers are, by and large, well intentioned and will pay for the software that they're using.
Atkinson suggested that customers are more often the victim in a non-compliance situation, pointing out that vendors make software management and license compliance very difficult. He also warned against pushing customers into the arms of competing sales reps by taking a hardline stance throughout an audit.
Cloud fallout
The cloud continues to complicate license compliance for vendors and customers alike, especially as more organizations deploy different types of cloud models with widely varying licensing metrics. Koop believes that most customers will build a hybrid environment of on-premise software and private and public cloud applications. Ultimately, that means the customer will drive publishers to bring new licensing models to market.
Because of the consumer-driven nature of many cloud deployments, said Koop, "it's no longer OK for the vendor to just dictate license models."
He assured summit attendees that there will be a place for license management in a cloud-based world, but compliance managers need to become more flexible—expect customers to approach vendors with new models that they prefer. He suggested that an innovative compliance management program is open to the needs of customers as they transition to cloud-based applications.

Opportunity balance
Atkinson introduced another controversial idea: "Not all markets are worth chasing." Acknowledge that Western software publishers are not going to change the culture of piracy rampant in some parts of the world, he suggested, and accept that dedicating resources to making "pirate-inclined" users pay up is a losing proposition.
"Focus on customers that did pay and will pay. You don't have to focus on the beating up the bad guys to have a vibrant business," said Atkinson.
"You can work pretty easily, or you work really hard over here," he added, pointing to Russia, China, Thailand and Ukraine on his presentation.
Digging deep
Throughout the Summit, experts delved into a variety specific issues that can impact the relationship between vendor and customer, including using big data to boost compliance results, the hazards inherent to legacy license agreements, and the importance of transparency in software consumption.
Attendees also had the chance to learn how to evolve their compliance programs. Erik Nielsen, director at KPMG, covered ways to build out an OEM software license compliance program. Also, Jhon Kong, Director of Tibco's License Compliance Program, shared best practices for developing a state-of-the-art compliance program.
Audits drive SAM
Steven Russman, director of IBSMA, reported on results of the IBSMA annual survey of SAM and license compliance practices. License managers report real and substantial growth in SAM program scope, both geographically and in terms of software managed for compliance. Many are managing more than $200 million and these large organizations continue to rate themselves the highest in terms of license-management success.

Audits continue to drive SAM and license management efforts. For 2015-16 audits are up for organizations small to large. Seventy-five percent reported being audited, a 15 percent jump over last year. It's clearer than ever that for the largest or most advanced users, proactive license management delivers real bottom-line cost savings. Cloud and SaaS applications are the next focus areas for publishers and audit findings will cause many customers to wish they had kept closer watch.

Between sessions, CM Summit attendees had plenty of time to network with peers and discuss specific ideas one-on-one with the executive experts who led the sessions. They also met with sponsors, including representatives from Accordo, Echez Group and V.I. Labs.
Attendees left the CM Summit armed with the knowledge to transform their compliance management programs. Summit participants are ready to tackle the complex compliance challenges of a rapidly changing licensing world, fortified with insight and fresh ideas gleaned from the software publishers changing the way compliance is viewed by customers.

Thank you to all of our attendees, speakers and exhibitors. Perhaps we'll see you at the SAM Summit in Chicago, July 11-13.
Follow us:

at @SAMSummit_IBSMA or

†for the latest updates.

Who should attend
Compliance Manager Summit is for vendor and practitioner compliance professionals:
Software and hardware manufacturers compliance program managers and staff
Software compliance auditors and software asset managers
Legal, finance and accounting staff
Executives looking to start or grow a compliance management program
Sales operations
Industry consultants
Summit Sessions
Here's the 2016 session listing. Sessions are coded for vendors, end user practitioners or both. CM Summit returns in the spring of 2017 with an all new format. Stay tuned for details coming in late 2016.
†
Tuesday, March 8
8:00-9:00
Registration and breakfast
9:00-9:10
Welcome to CM Summit Steven Russman, IBSMA
9:10-9:50
Oracle's Evolving Approach to License Compliance and Customer Engagement Jonathan Koop, Oracle
Don't miss this opportunity to hear the inside view of one of today's most dynamic compliance programs. Jonathan Koop, head of Oracle License Management Services, returns to the CM Summit to discuss Oracle's changing approach to license compliance and customer engagement. A favorite in 2015, Jonathan will cover what's in store for the future of LMS worldwide and what are the benefits for Oracle and its customers. He'll touch on new customer programs, how Oracle is fine tuning established ones, and the increased use of third parties. For vendors and end user practitioners. Read more
10:00-10:40
Leverage Cybersecurity to Enhance Compliance Sherri Erickson, Accordo Group USA
Unlicensed software means cyber security risk for your SMB customers, who are likely at greatest risk because they lack IT focused resources. Join us for a thought-provoking discussion on getting your SMB customers to care about the security risks of their unlicensed software. Of course, helping them also helps resolve compliance gaps, drive incremental revenue at scale, and increase your compliance program's value. For vendors and end user practitioners. Read more

EMC Fosters New Sales Enablement Mission Jared Collins, EMC
Get to know EMC and what EMC's Asset Management Services (AMS) can do to bring transparency to software consumption. AMS enables customers to proactively maximize the value of their ELA investment and reduce the risk of over and under-deployment. Jared Collins, EMC's worldwide director of asset management services, discusses the philosophy behind the EMC approach—with case study examples—and how it delivers unique value in today's rapidly shifting asset management and compliance landscape. For vendors and end user practitioners.

10:40-11:00
Break
11:00-11:40
Use Big Data to Boost Compliance Results Jason Swan, Software Compliance Group
Learn how to leverage both existing internal data and software usage analytics to make more informed decisions about your compliance engagements. Join Jason Swan, managing director of Software Compliance Group, for an in-depth look at how data-driven compliance is accelerating settlements, focusing audit activities, and generating millions of dollars of new license revenue for leading software publishers. Whether you are just starting a compliance program or looking for new ways to invigorate a mature program, Jason will offer practical tips for taking your program to the next level. For vendors.

Legacy License Agreements Gotchas You Need to Know Heather Meeker, O'Melveny & Myers
Veteran Silicon Valley attorney Heather Meeker returns to CM Summit to share insights and experiences on adapting legacy licenses to today's software landscape. Publishers and customers beware: Does your software agreement properly address deployment on the cloud? Does your audit clause give you access to service providers? And what if they don't? Chances are your legacy agreements don't reflect the realities of virtual, software-as-a-service and cloud platforms. Protecting your rights and revenue require a thorough review of active agreements. What's your exposure and how will you protect your interests? Attend this session and find out. For vendors and end user practitioners. Read more

11:50-12:30
Adobe Leading Again on Cloud and Compliance Richard Atkinson, Adobe Systems
Richard Atkinson, Adobe's worldwide director for compliance and anti-piracy, returns with big news: Adobe is closing down the majority of its long-running customer compliance programs in favor of improving customer relationships. This move is the latest in Adobe's overall strategy to deemphasize compliance and push toward a customer-focused, and product- and data-driven sales model. Does this approach increase compliance and boost revenue? Join us to learn more about this groundbreaking philosophical shift and whether it might work for your organization? For vendors and end user practitioners. Read more
12:30-1:45
Networking lunch
1:45-2:30
4 Forces Transforming License Compliance Programs Today Edwin Sanchez, Echez Group
Technology never takes a brake from change. Successful compliance experts are constantly aware of emerging threats and opportunities. In this enlightening session, Edwin Sanchez of Echez Group, experts in Software Compliance and SAM, explores how cloud, cybersecurity, mobile, and social are radically effecting license compliance practices. In this dynamic and case-study-based talk, youíll learn how to identify and manage these forces in your organization. Thereís no doubt that current licensing and compliance programs will be forced to rapidly evolve to embrace these new opportunities. For vendors.

Tales from the Trenches: Debunking SAM Myths and Audit Folklore Robbie Plourde, Senior VP of Professional & Managed Services, Aspera Technologies
When SAM and license management success are your goals, and productivity and ROI are at stake, you'll want a firm understanding of SAM complexities. In this informative session we'll expose common SAM myths that can lead you astray, such as open source software is always free, or all SAM tools ensure protection against audits. Based on years of experience managing SAM implementations, Robbie Plourde tackles challenges, unveils strategies for an effective license management process, and shares insider audit defense tactics that won't leave you vulnerable. For vendors and end user practitioners.

2:40-3:20
How to Build or Enhance Your OEM Software License Compliance Program Erik Nielsen, KPMG
Software license compliance is often an area overlooked by original equipment manufacturers (OEMs). But today, networking and storage, and even online services providers, are building or enhancing compliance programs to recoup underreported revenue. For many OEMs, software can be an integral part of overall revenue. This session with Erik Nielsen of KPMG will focus on relationships between OEM software and hardware products and how to build or strengthen compliance programs. We'll also look at compliance in the reseller and dealer channels and how this represents an opportunity to develop better working relationships with business partners and resellers. For vendors. Read more

Thought Leaders Roundtable on Compliance Audits Cathie Jo Ortega, SSES Global
Few people in software today have the trifecta of software asset management experience that Cathie Jo ("CJ") Ortega has, having worked both as a customer implementing SAM and licensing optimization programs as well as for IBM in both sales and compliance roles. Here she leads a thought-provoking discussion about how publisher compliance programs can evolve to address today's licensing, compliance and organizational challenges. You'll hear about customer-relationship-enhancing approaches and have a chance to share your views. For vendors.

IBM's Progress in its use of Tags as the Cornerstone of Asset Discovery, Entitlement and Usage Brian Turner, IBM
To achieve the next level of automation in asset discovery and inventory technology, entitlement and usage monitoring, IBM is using ISO 19770 tags. In this session, IBM program manager Brian Turner returns to CM Summit to offer more recent developments in how proprietary software identification (SWID) tags will be replaced with industry standard tags that can be used with basic usage and metering data to provide near real-time metrics for enterprise software deployments. For vendors and end user practitioners.
3:20-3:40
Break
3:40-4:20
Developing Your Blueprint for a State-of-the-Art Compliance Program Jhon Kong, TIBCO
Jhon Kong, director of software license management and compliance services at TIBCO, reveals his playbook for a best-practices approach to building a state-of-the-art license compliance program. Launching a compliance program today means having audit methodologies that address multiple scenarios. His strategy starts with basic necessities and best practices for partnering with sales to make compliance part of the sales process, audit clauses, entitlements, deployments, review processes and leveraging internal and external resources. Join this thought-provoking session for beginners to seasoned pros. For vendors. Read more

What's Driving SAM and License Management in 2016? Steven Russman, IBSMA
Join the IBSMA director Steven Russman as he reports on trends driving the adoption and growth of SAM and license management, and how successful organizations are building robust programs to meet the challenges of 2016 and beyond. Optimizing software spend, managing audits and staying proactive about compliance continue to drive software asset management efforts at companies worldwide. SAM programs grow because savvy organizations know software costs and under-licensing risks can quickly spiral out of control—especially in the cloud—if not carefully managed by experts who know the nuances of myriad software vendor programs. For vendors and end user practitioners.

4:25-5:25
How Can We Audit the Cloud? Moderated by David Welch, NetApp
Today's successful compliance auditors are platform-aware with audit methodologies that address software running in the cloud, virtual and traditional platforms. From SaaS to IaaS, Amazon Cloud to Citrix and VMware; what are the new challenges every compliance manager should know? How can we best audit these new environments? Are audits still necessary? In this group discussion, our panel of experts will share their real-life experiences, explore the options, and discuss the critical issues facing every compliance program today. Moderated by David Welch, NetApp with Richard Atkinson, Adobe Systems and Courtney Grey, Pwc. For vendors and end user practitioners.
5:30-7:00
Welcome reception sponsored by Accordo Group

CM Summit welcomes conference attendees and IBSMA San Francisco Bay Area members to this reception. Join us for drinks and appetizers, visit with the sponsors and enter the prize drawing to win a valuable prize. IBSMA members not attending the conference should register in advance (preregistration required) for the reception.
Last update March 21, 2016. Subject to change without notice.
2016 Sponsors & Exhibitors
Compliance Manager Summit 2016 was held at the InterContinental San Francisco. Thanks to our 2016 sponsors and exhibitors for their support.

Global software publishers have long recognized that compliance gaps in small and medium businesses (SMB) negatively impact the companyís bottom line. Itís challenging to address this business problem cost effectively while maintaining customer satisfaction. Executives are seeking solutions to this revenue leakage and Accordo has 15 years experience using world-class tools and services to reach SMBs globally and successfully guide them through a standardized process to achieve multiple business objectives. Visit Accordo.com for more information.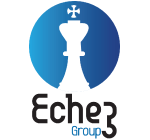 The Echez Group (e-chez.com) operates in 38 countries with a proven success record on helping software publishers achieve their goals and reduce challenges in the software compliance and licensing optimization arenas. The Echez Group focuses on:
Publishers and distributors compliance dilemmas through our compliance marketing and consulting models, market research and business intelligence. Visit complarketing.com.
Software consumers challenges through our multi-brand licensing consulting. Visit e-chez.com.
Software compliance education offering for any type of audiences and major technologies. Visit softcomin.com.

V.i. Labs offers software providers solutions to identify, track, and create actionable intelligence on the use and misuse of their software to increase revenue. Its CodeArmor® platform is used by leading software providers to recover revenue lost to unlicensed software use, gain compliant customers and globally reduce the pirated use of their software applications. Customers have identified $7 billion in revenue recovery opportunities and are adding an average of 10 to 25 percent additional revenue to their top lines. Learn more at vilabs.com.